Although Turnhoutsebaan is a busy traffic artery, it functions as a real central street for Borgerhout. Borgerhout residents identify with the road, and are even proud of it, but at the same time they have a list of things they want to change.
We carried out an analysis of the potential of the track based on interviews with residents, visitors, organisations and traders. This revealed a number of opportunities that could contribute to the future image of the Turnhoutsebaan.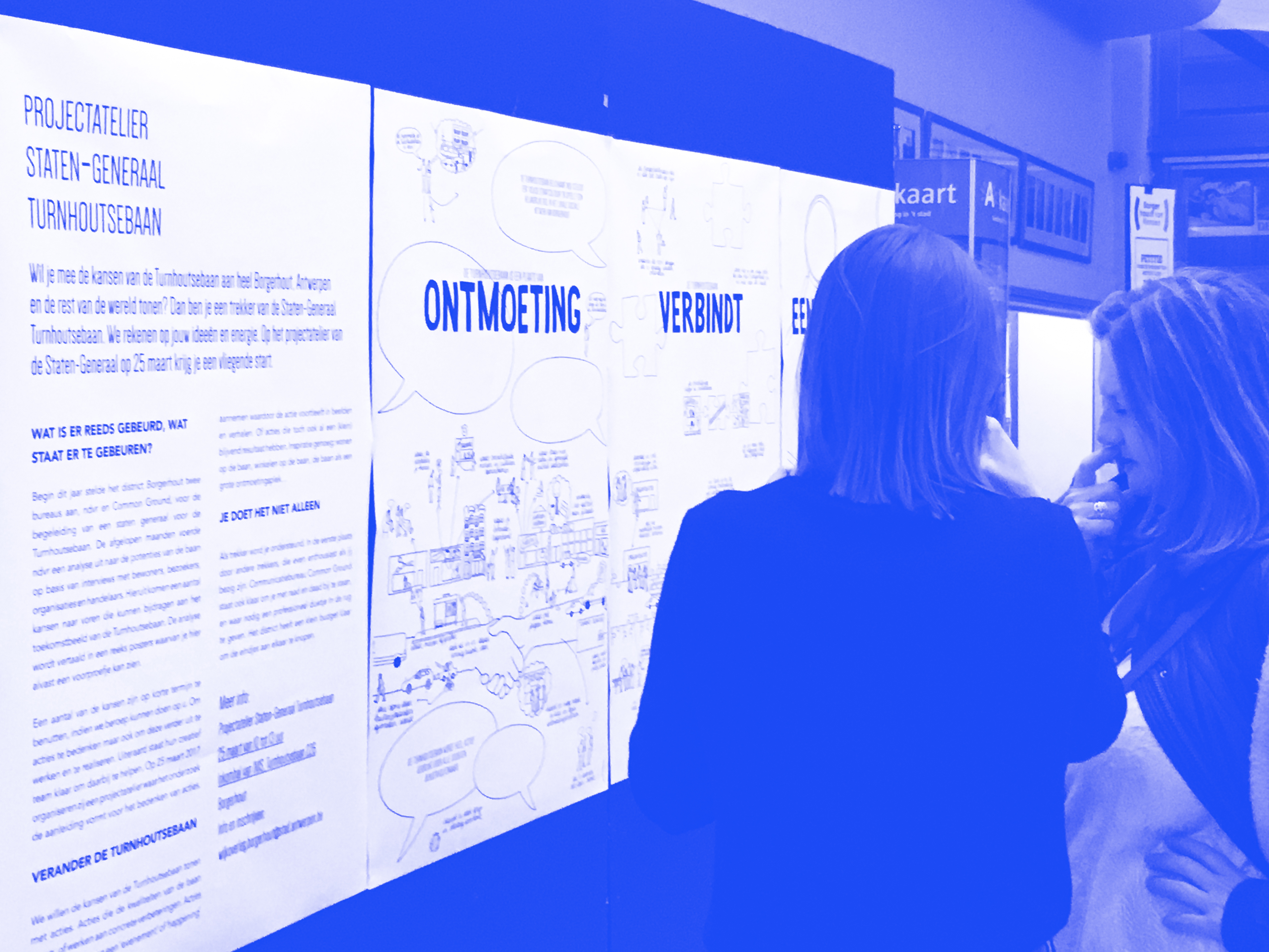 On the basis of this analysis, we organised a project workshop with residents and traders to devise and implement actions.
With
Common Ground, Jenny Stieglitz