The City of Brussels wants to streamline its sustainability transition from 2020 to 2040 in an action plan.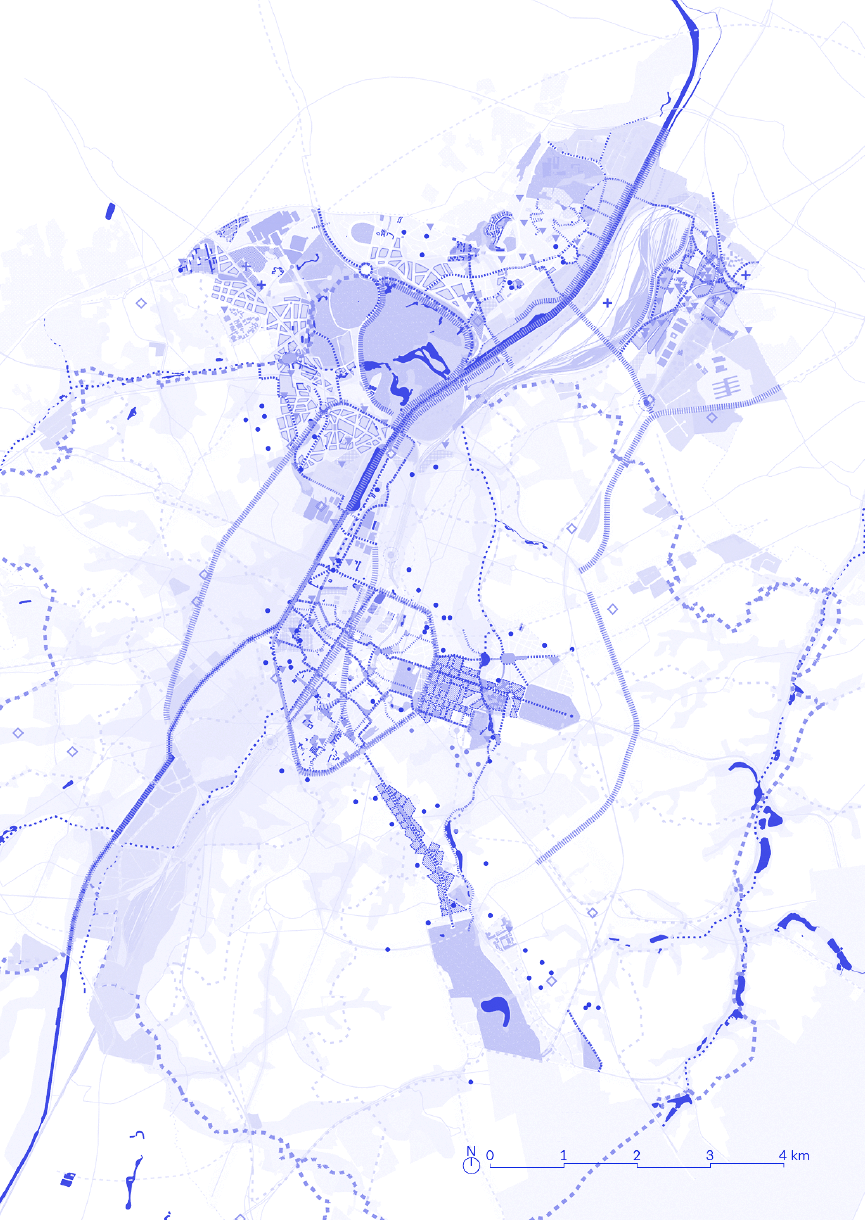 In addition to urban planning analyses, Endeavour was asked to set up an ambitious participatory process to draw up this action plan together with its residents.
On the one hand, we organised a 'centralised dialogue' in which reflection took place at the level of the entire municipality. Here, a survey with more than 1,600 participants was combined with workshop sessions with the city, the region and external experts.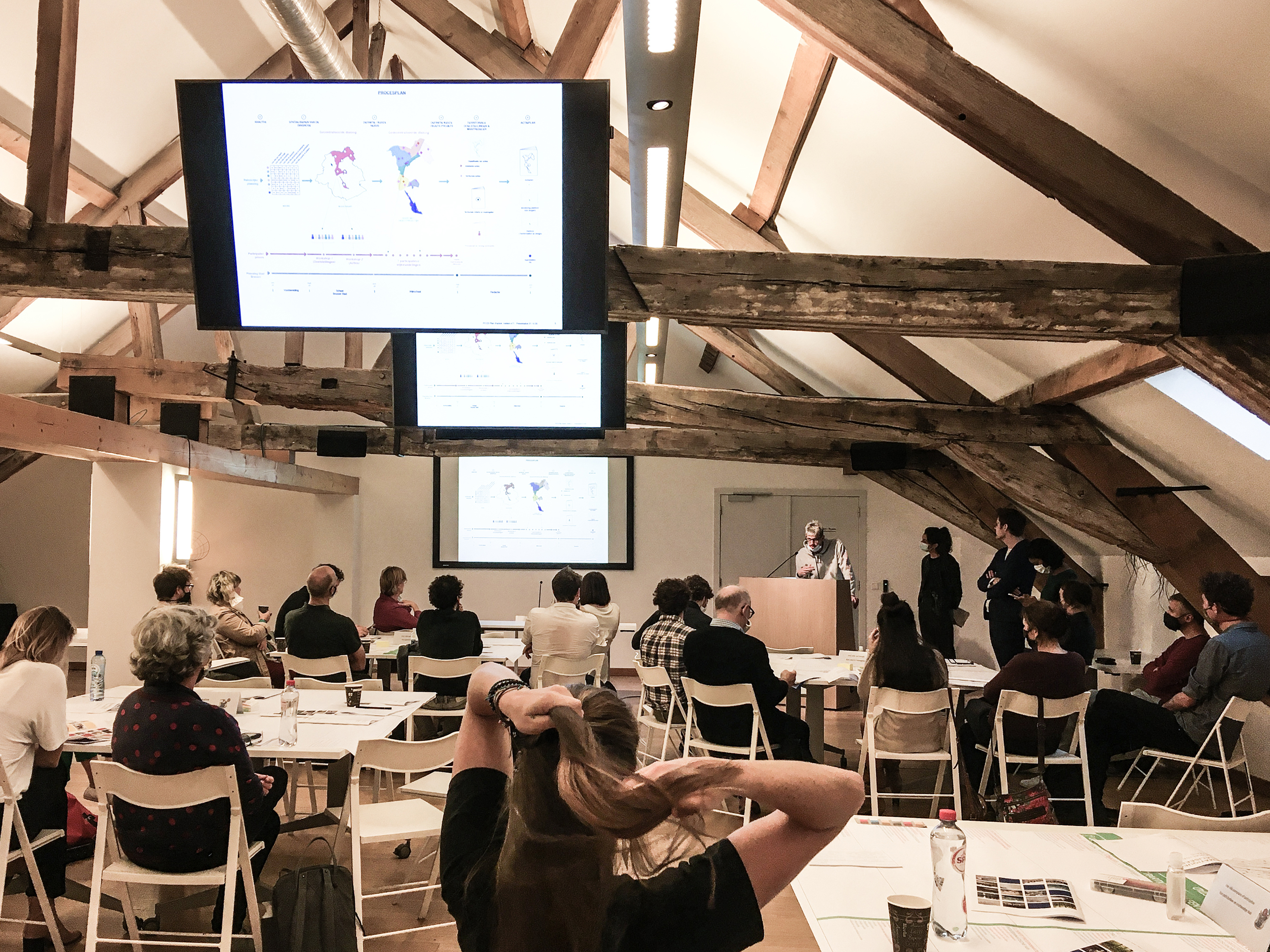 On the other hand, we organised a 'decentralised dialogue' where, in each of its 7 neighbourhoods, we formulated local urgencies and actions by means of a digital participatory promenade.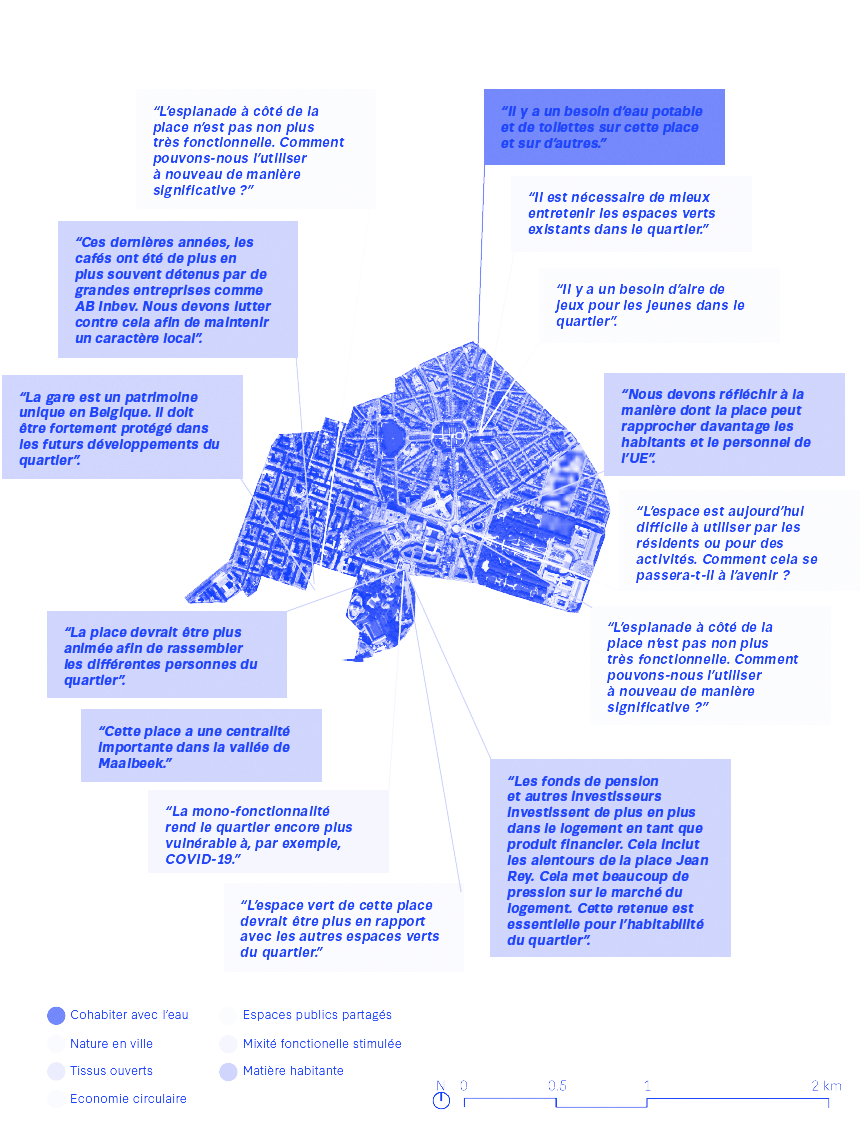 Together with l'AUC (Paris), experts in urban metabolism Aristide Athanassiadis (Metabolism of Cities) and Stephan Kampelmann (ULB), and OFFICE KGDVS, a plan was drawn up with spatial actions clustered in 'nexuses' linked to a live monitoring of ambitious and supported objectives.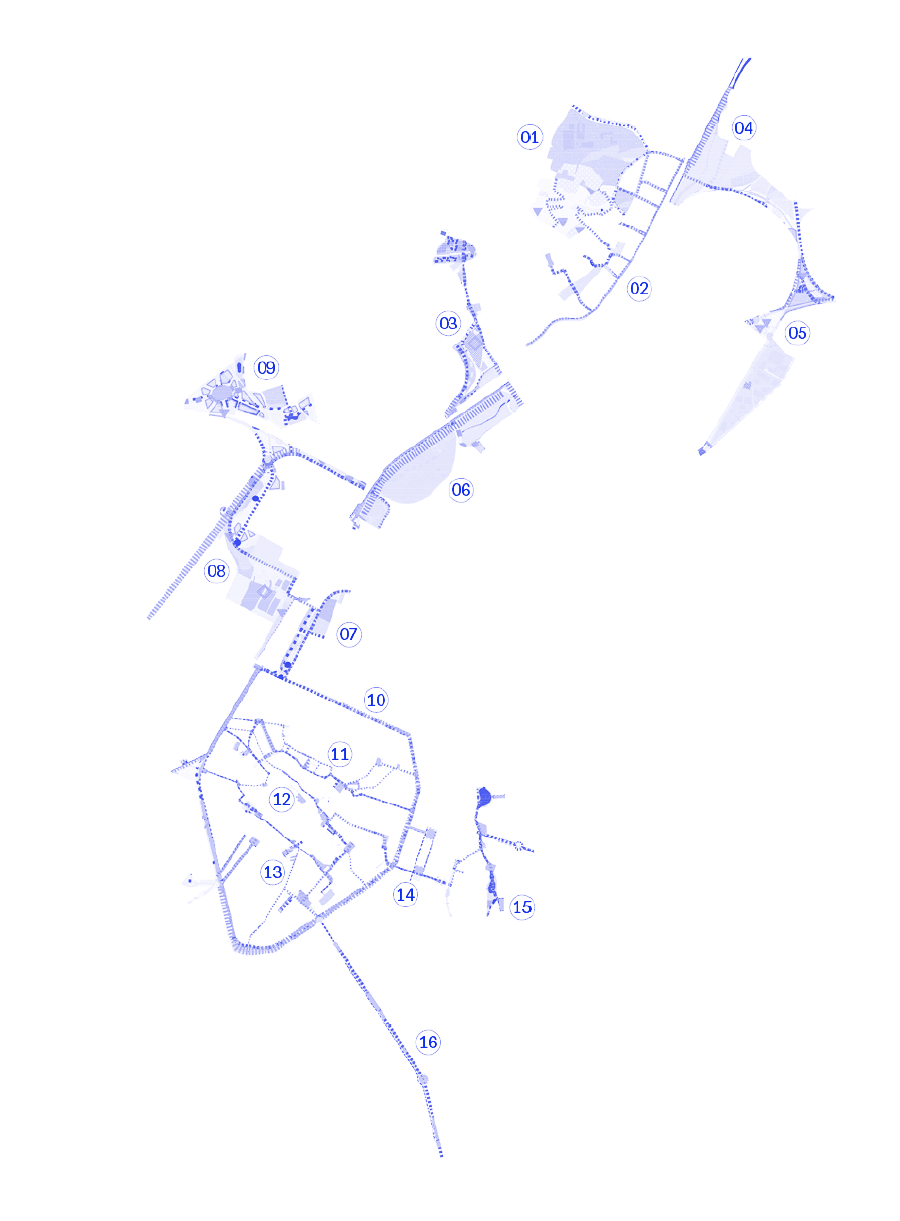 With
AUC, Metabolism of Cities, ULB, OFFICE KGDVS