Studio Open Kerk is the consortium of RE-ST, Trans Architectuur, Petillon Ceuppens, Endeavour and Roel De Ridder that works on behalf of the Flemish Government Architect Team, among others.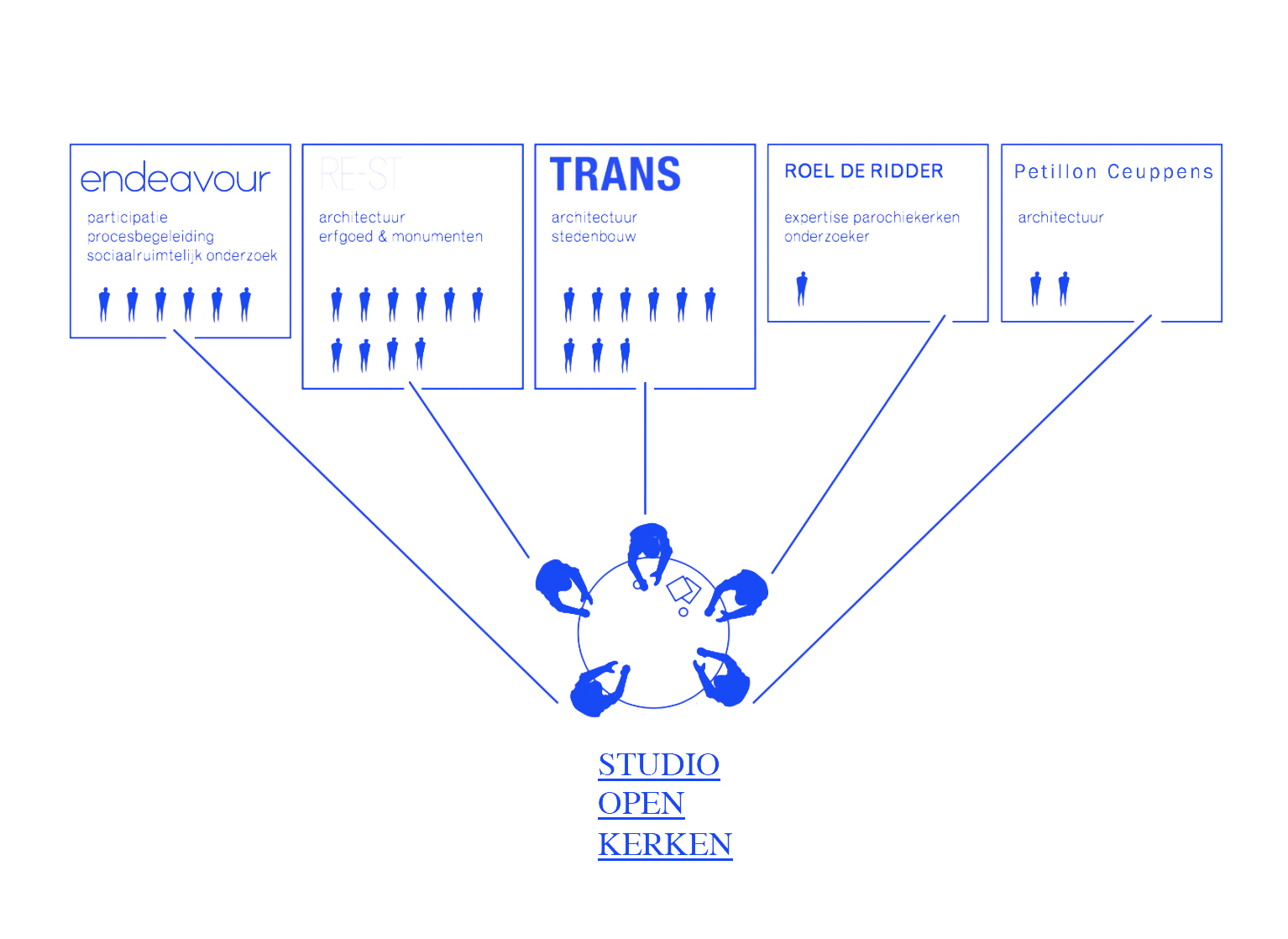 The consortium investigates the potential for reuse of some 30 churches in Flanders. The aim is always to restore the community function as much as possible for a new generation.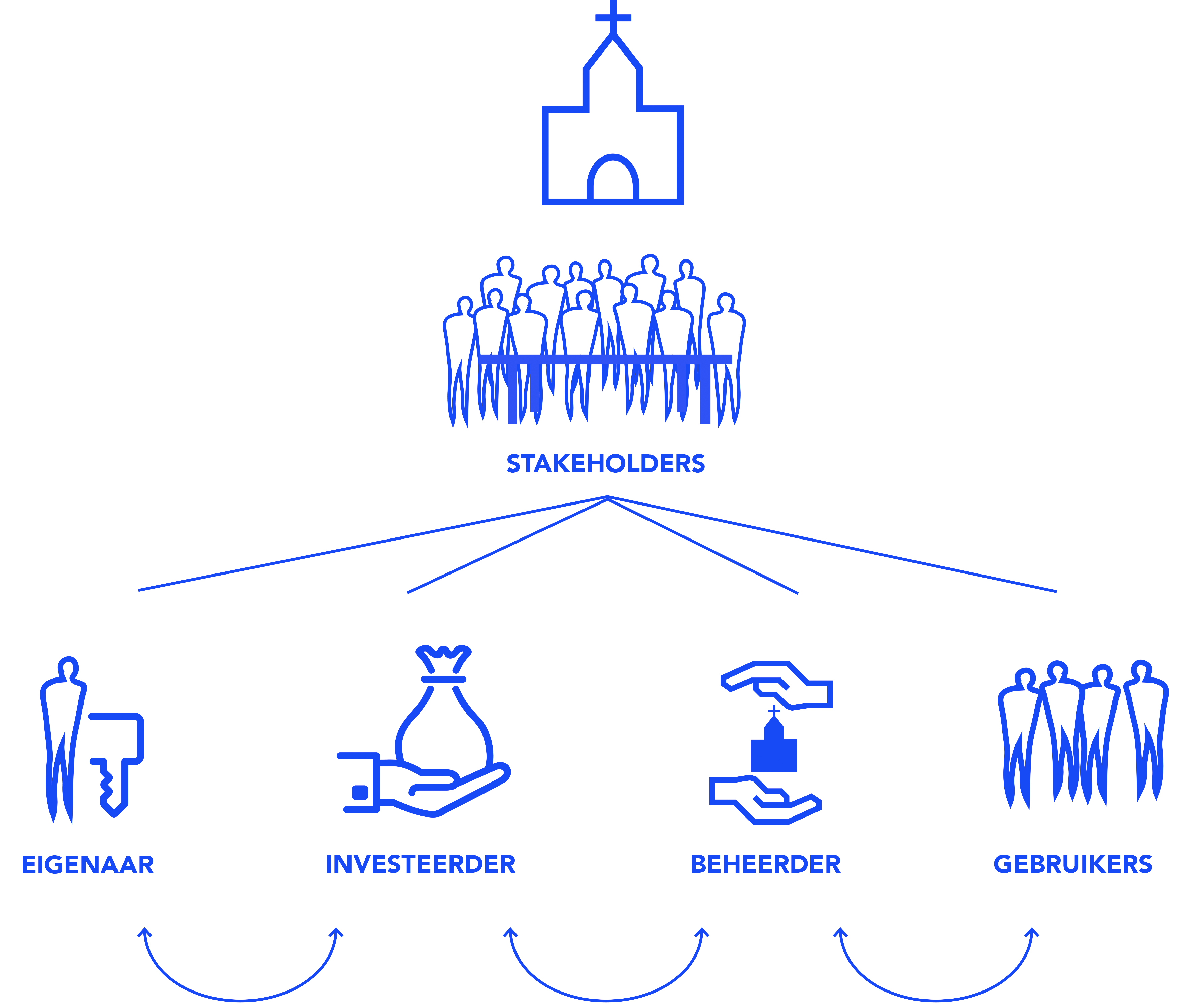 Based on insights gathered from more than 30 studies on the reuse of churches, the team - together with Thomas Abelshausen - wrote a booklet with 10 commandments to redevelop vacant churches in Flanders. Download the booklet here.
For
Team Vlaams Bouwmeester
With
RE-ST, Trans Architectuur, Petillon Ceuppens en Roel De Ridder