The Environment Department of the Flemish Government wanted to draw up a new 10-year research focus, in a co-creative manner.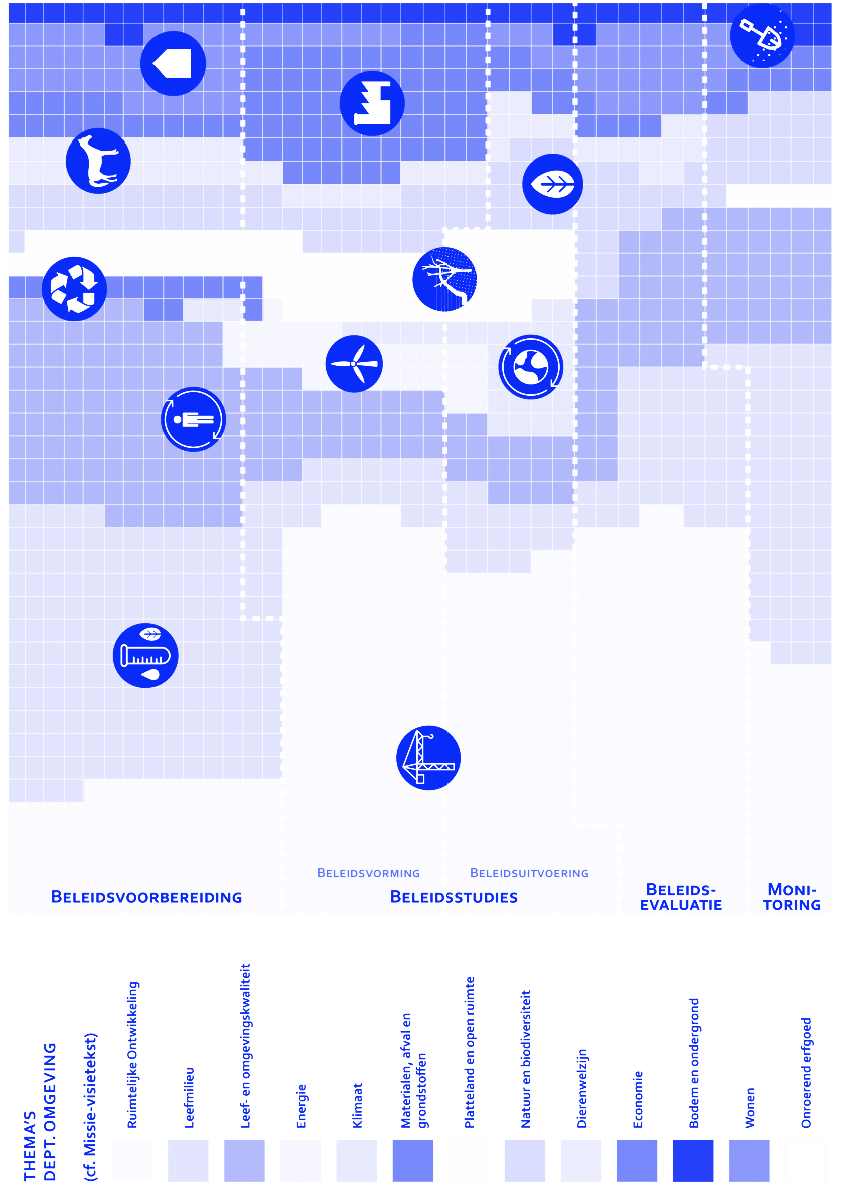 After extensive research, its different departments were interviewed and brought together in workshops. The results were verified in an online survey for more than 200 external partners.
In this way, a research focus was created that integrates both internal strengths and new dynamics in the environmental domain.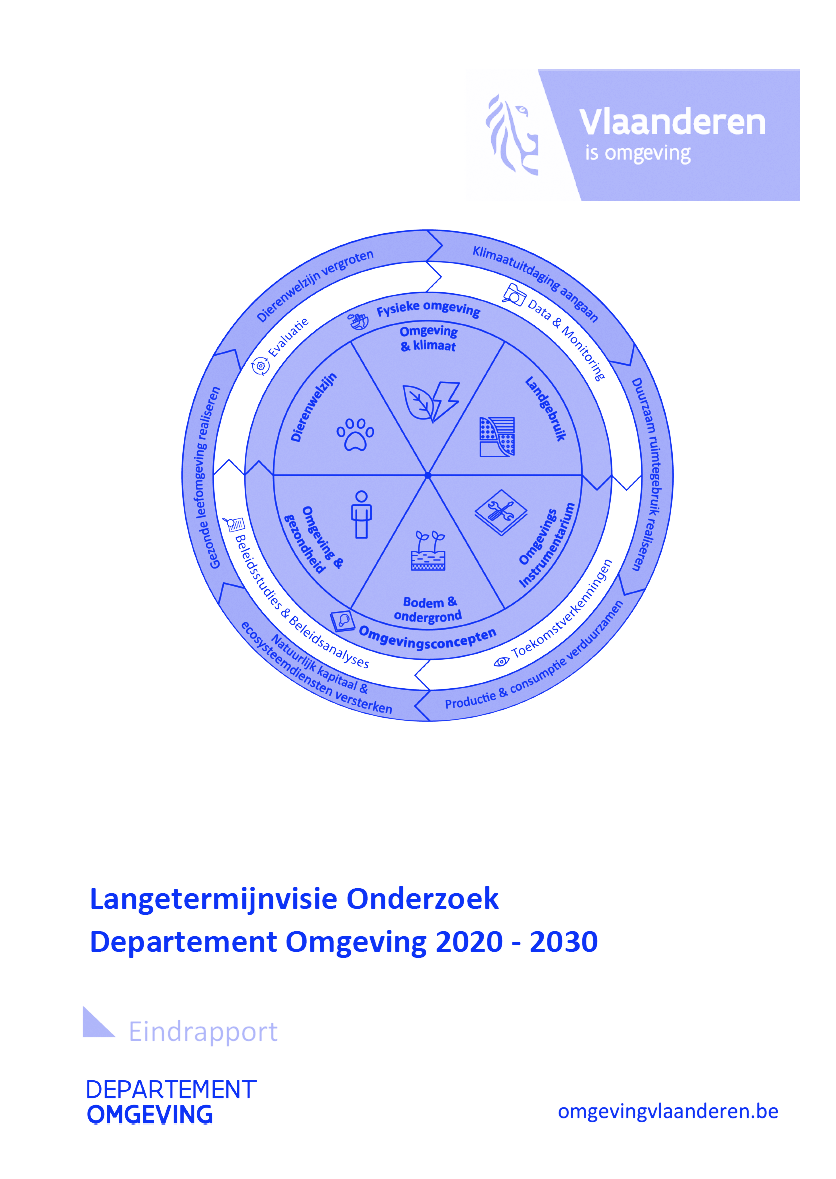 For
Departement Omgeving van de Vlaamse Overheid