After their recognition, refugees have 2 to 4 months to find suitable housing. They often end up in the lower segment of the rental market, characterised by undersupply, competition, discrimination, slumlordism, insecurity and isolation.

At the same time; qualitative housing is not only a fundamental right but also forms the basis for full participation in society; 'Housing First'.
Vluchtelingenwerk Vlaanderen no longer wants to organise housing for refugees at the behest of other actors, but wants to take on a pioneering role itself in this area.
HEIM, UGent and Het Collectief were invited to guide Vluchtelingenwerk Vlaanderen in this transition process, with the financial support of the King Baudouin Foundation.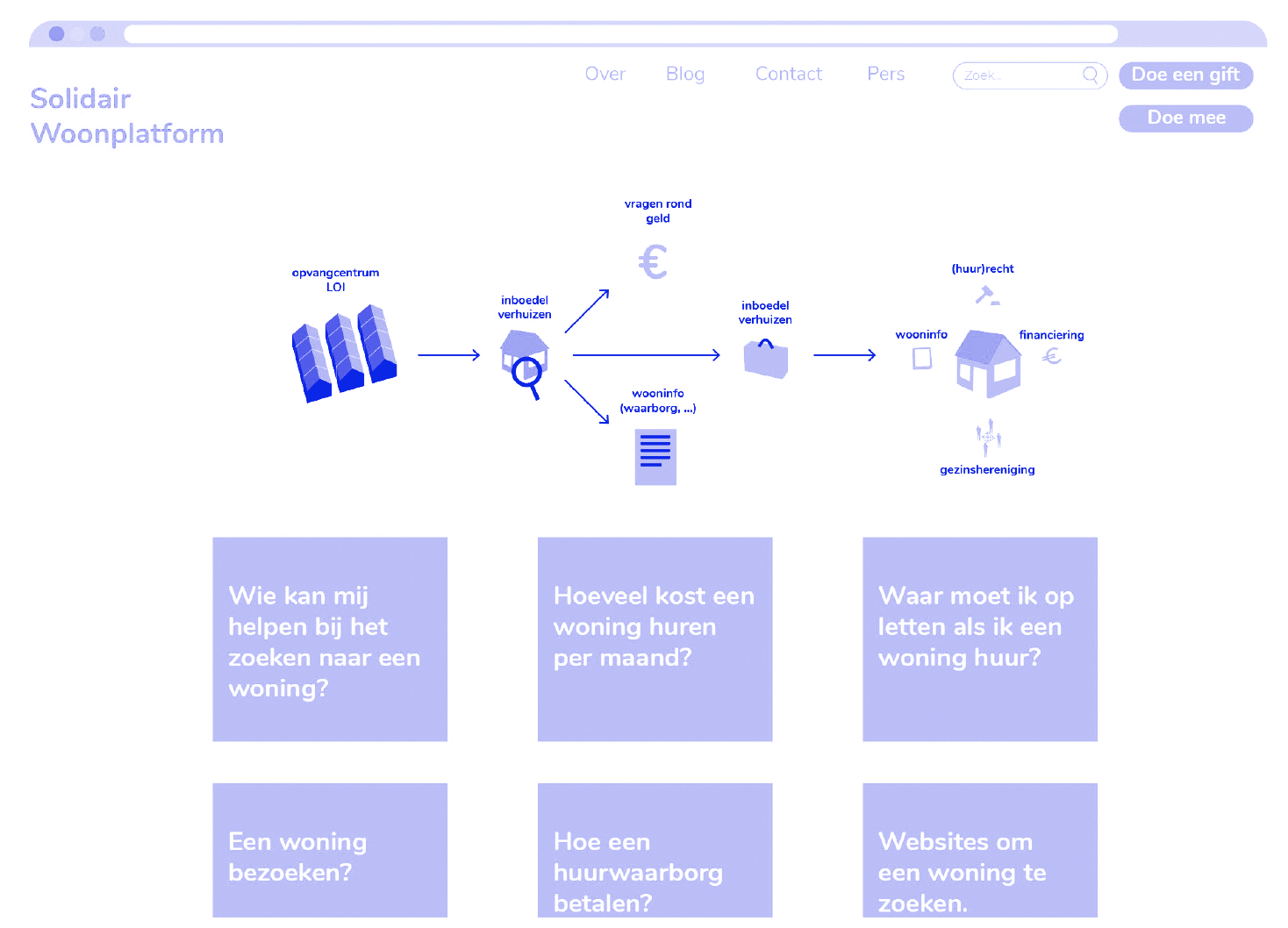 After a mapping of existing initiatives and several workshops with key actors, a 'Solidarity Housing Platform' was developed that will inform, connect and activate refugees, (future) volunteers, housing initiatives, solidarity landlords, local authorities and civil organisations.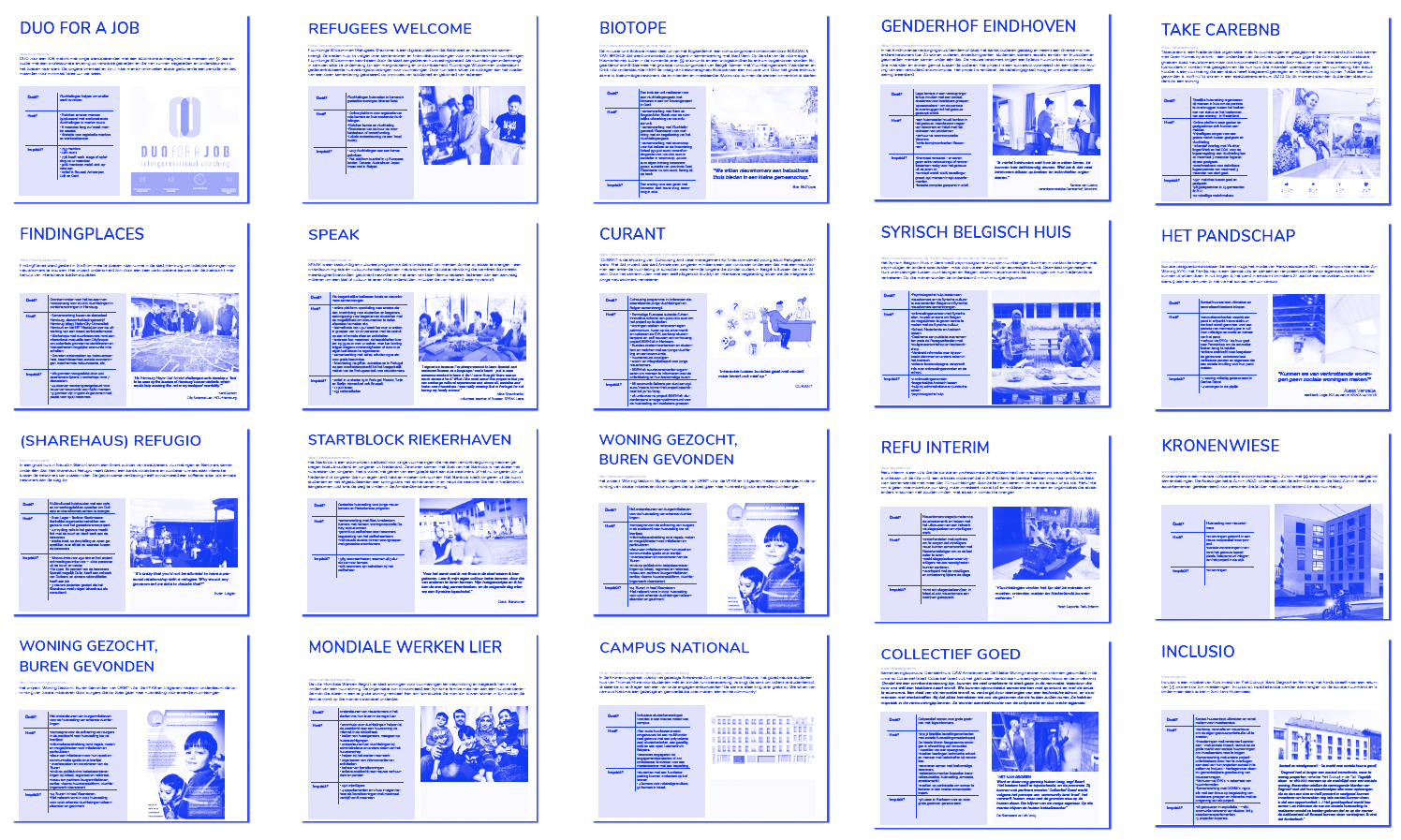 For
Vluchtelingenwerk Vlaanderen, Koning Bouwdewijnstichting
With
HEIM, UGent, Het Collectief