The growth of the VUB and the need for more space went hand in hand with many ad hoc developments on Etterbeek Campus. In order to make the campus sustainable, the challenge here was to draw up a masterplan.
This masterplan will initially aim to strengthen the cohesion of the campus as a park for the VUB. The demand for space will not decrease and will therefore have to be dealt with differently.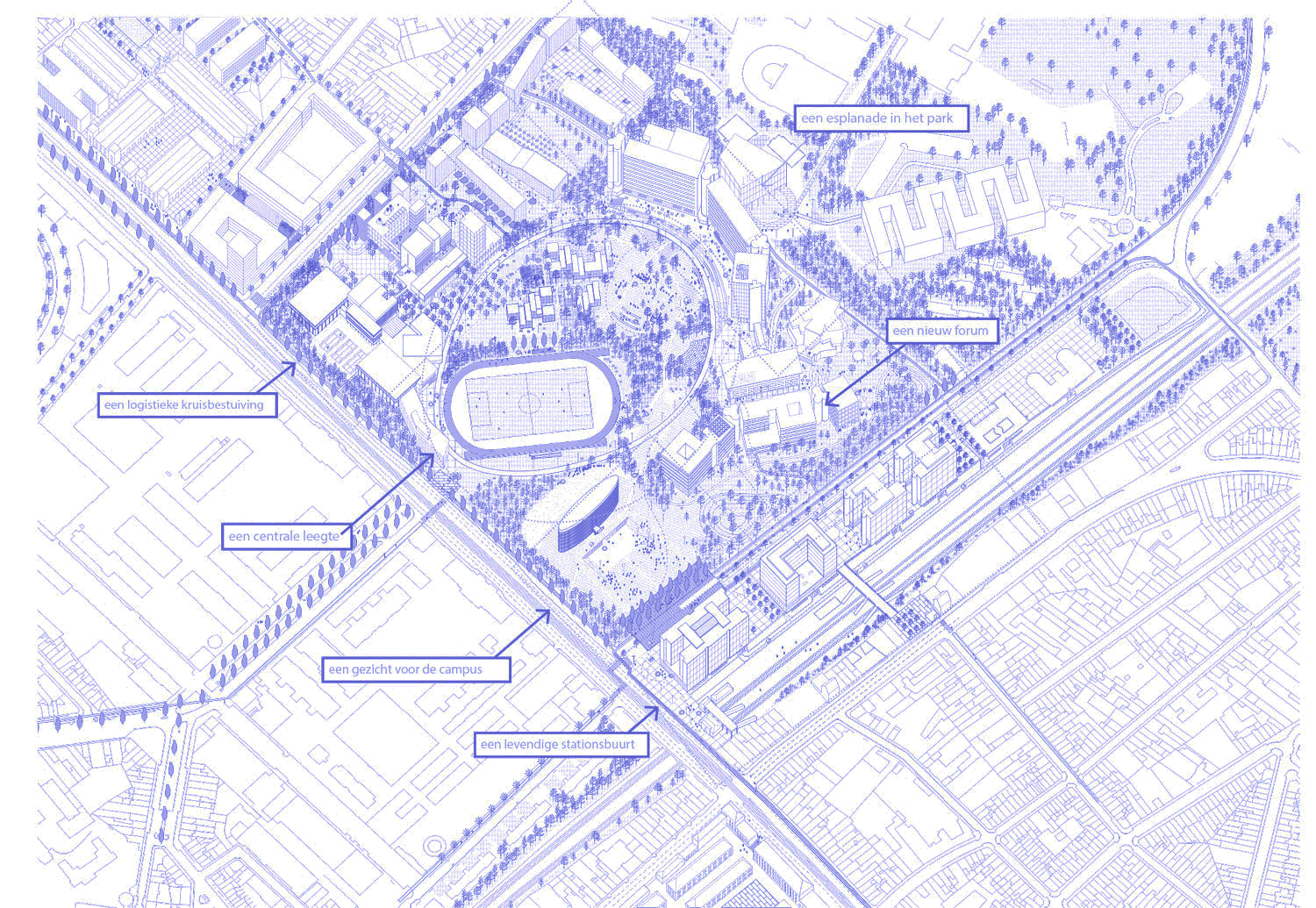 During various workshops, a heterogeneous group of actors was brought together to discuss analyses, design principles and later pilot projects and organisational forms.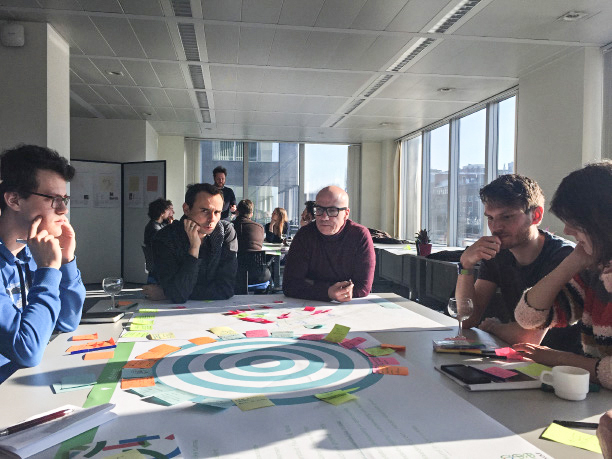 Four workshops looked at the campus from four perspectives: the campus as a place to study, work, live and the campus as a link in the neighbourhood.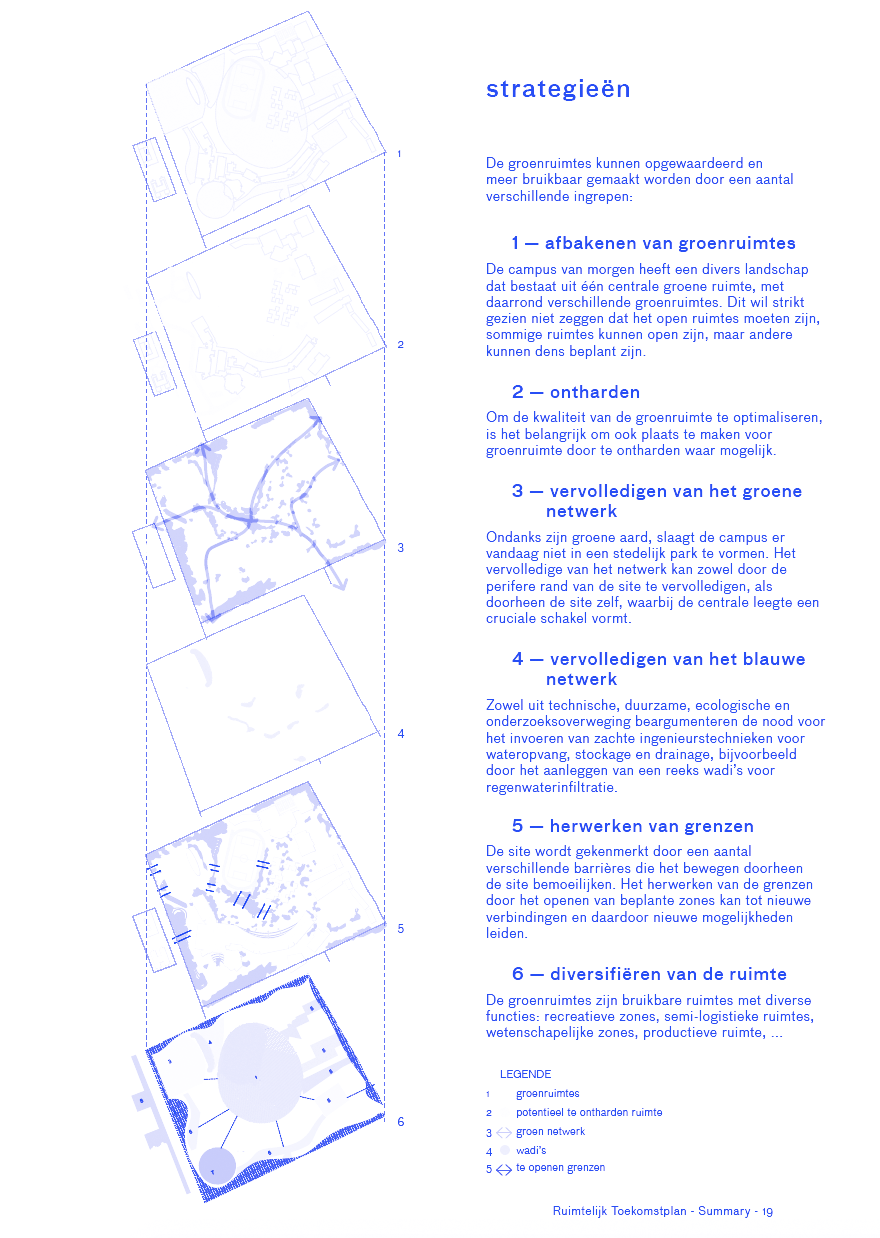 This iterative process in which students, teachers, staff, management and external parties participated, led to 3 products: an ambition framework and a charter, a framework map with design principles, and an organisational model.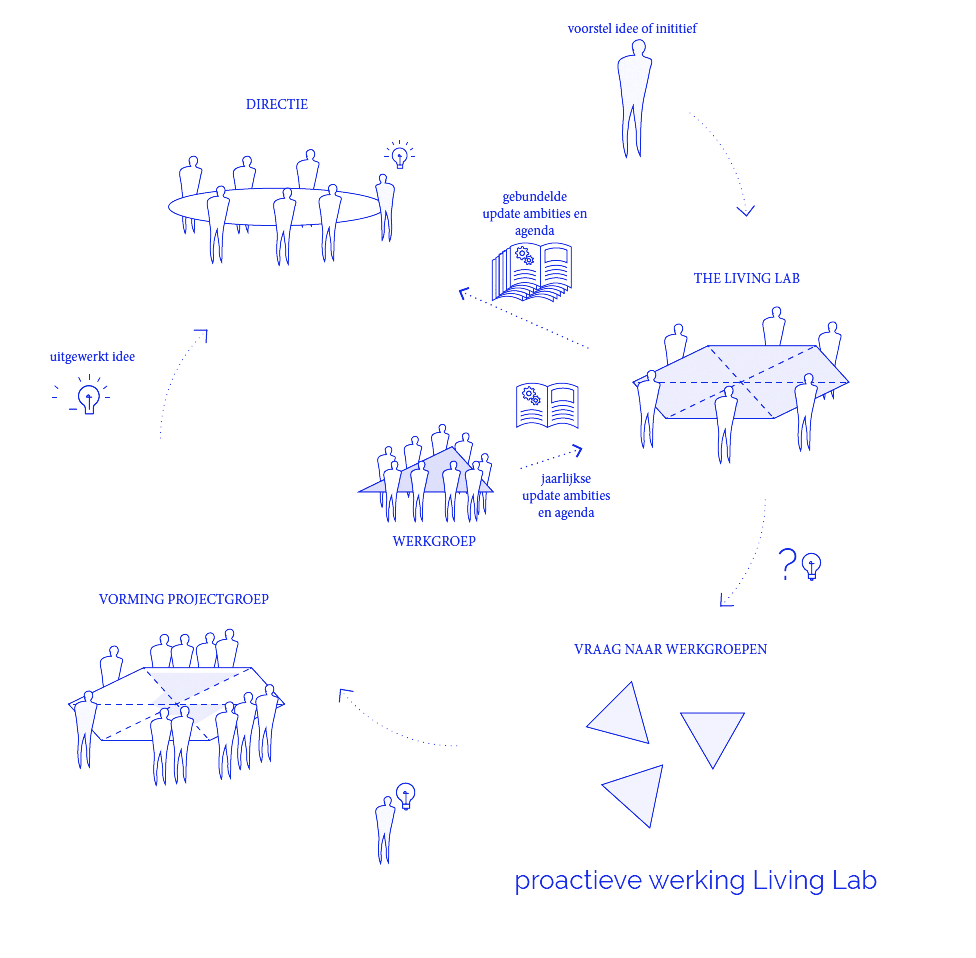 For
Vrije Universiteit Brussel