Ghent University chooses to draw up a masterplan that aims to put a dot on the horizon: to express a bold ambition about what the university wants and can be in terms of infrastructure in the 21st century.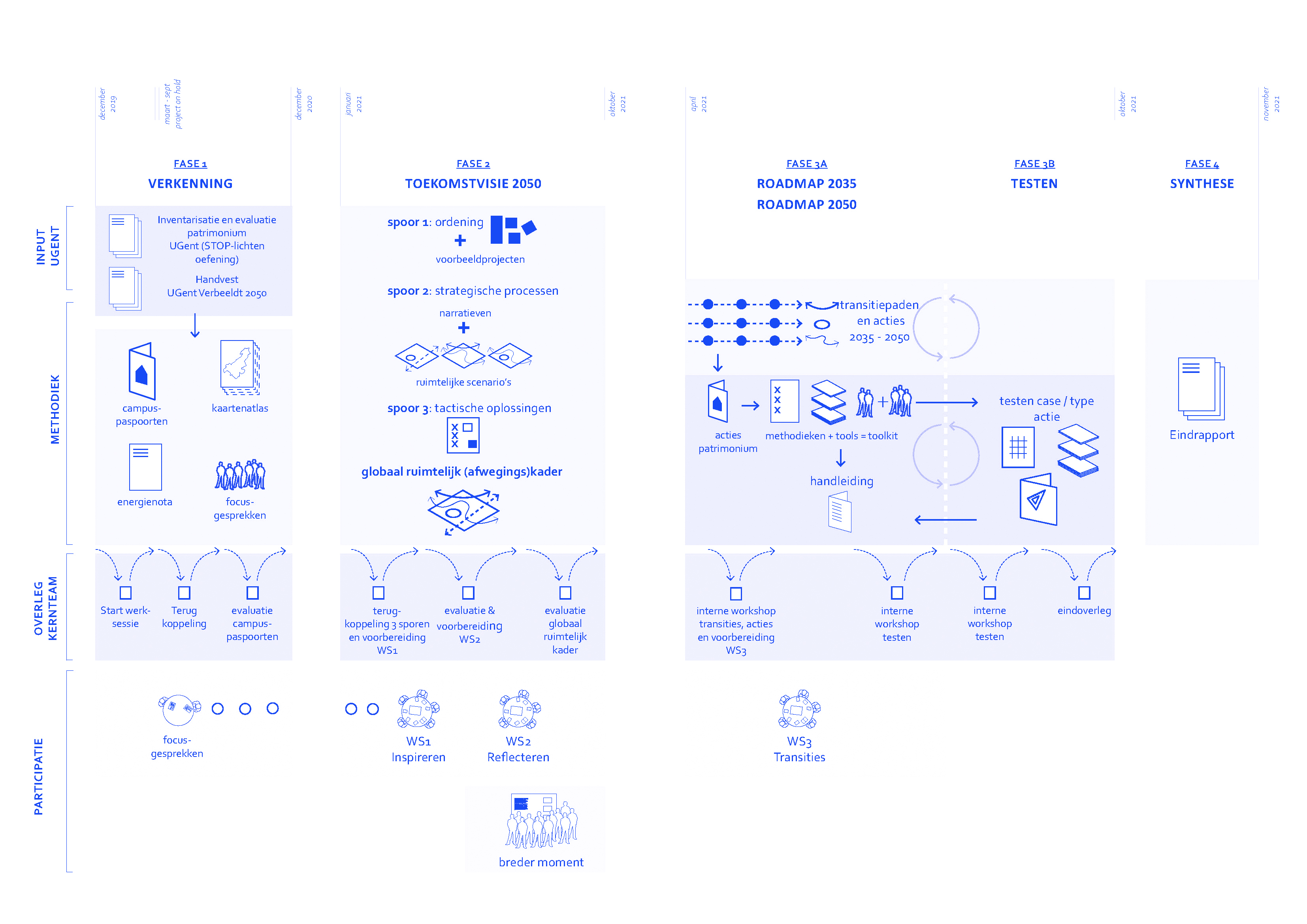 In dialogue with the various sections of the Ugent, we explored the strengths and weaknesses of the patrimony. On the basis of workshops, we developed a charter that will serve as a guideline for future transitions.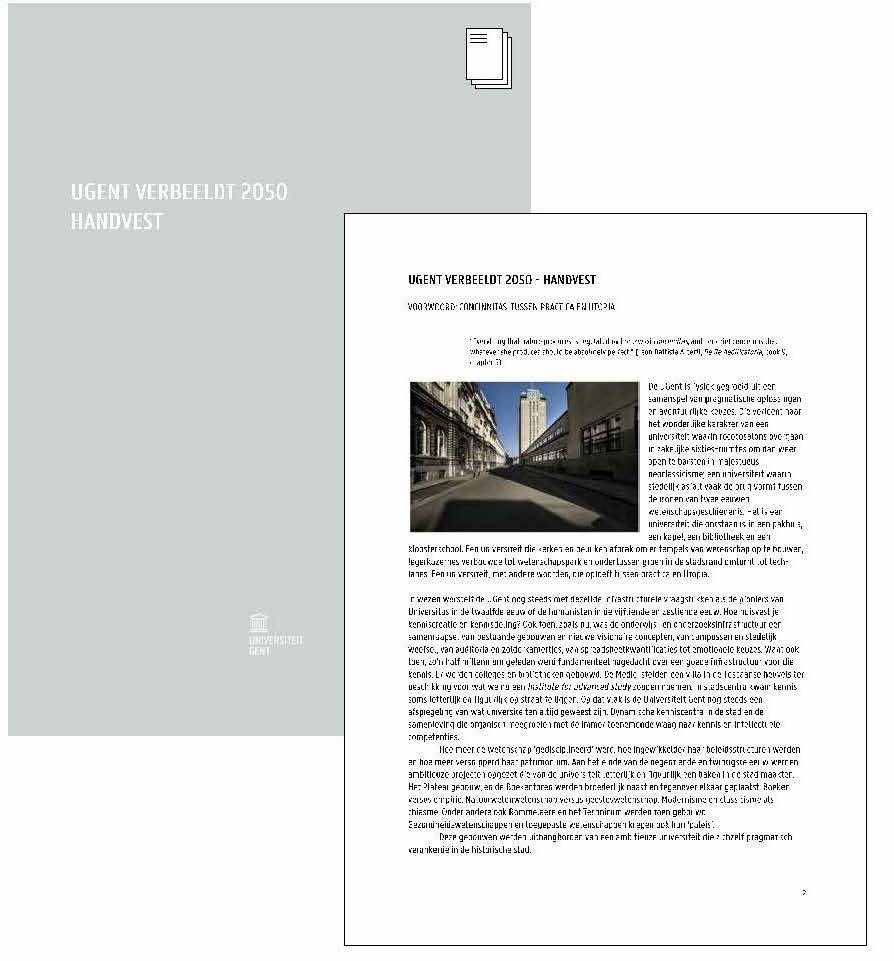 In the next steps, we will determine together a vision for the core patrimony and explore the spatial potential that will guide the development of the university into a future-proof research institution in an urban context.