Flanders struggles with a split vision. On the one hand, every day we fill up 12 football fields of open space. On the other hand, 4% of our heritage is empty and even more space is underused.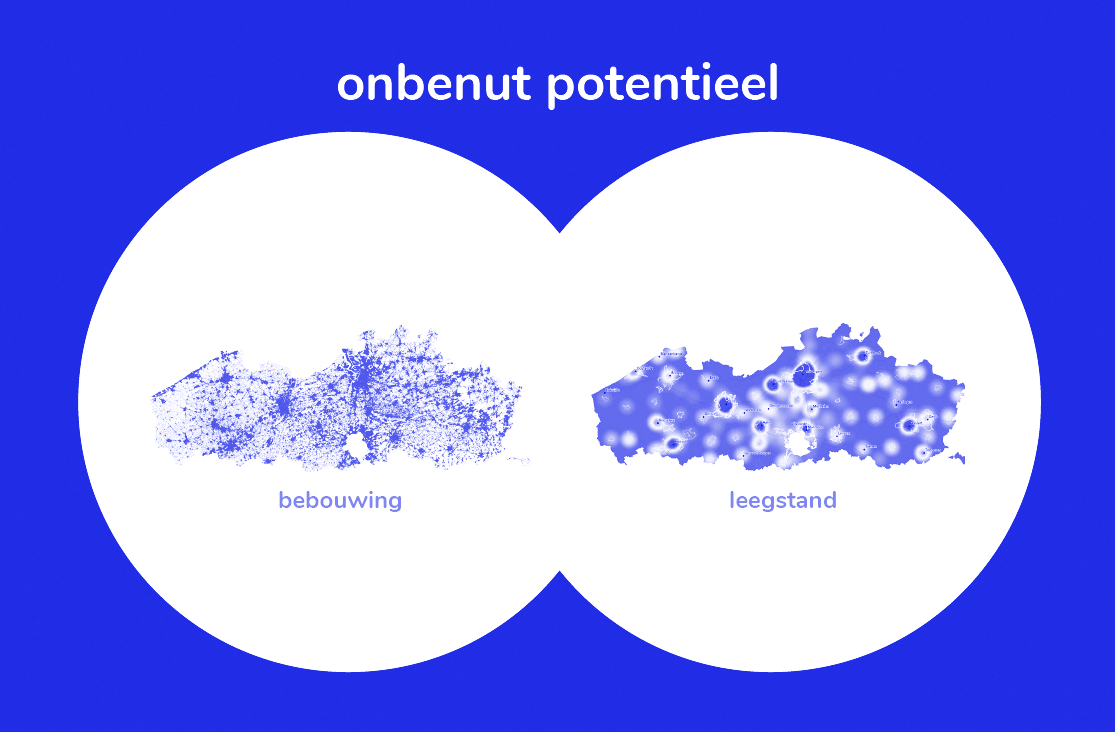 Atypical and high-potential buildings are often difficult to reactivate using traditional methods. As a result, the buildings age 7 times faster, cause dilapidation, owners pay a vacancy tax and citizens cannot find an answer to their space needs.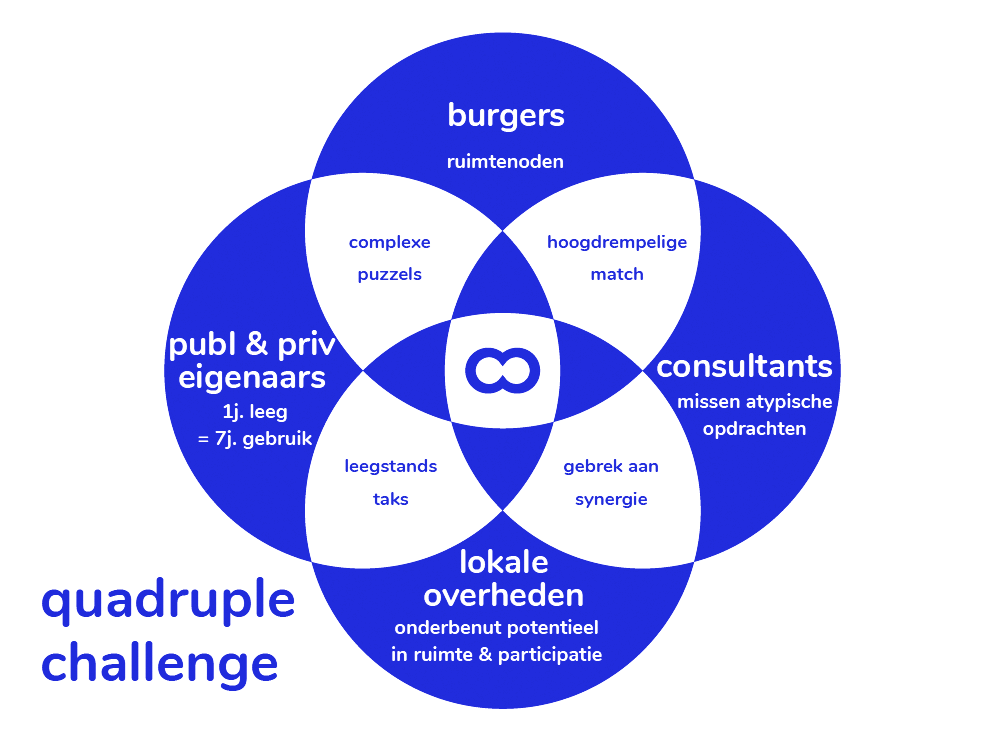 Locay is the platform for local authorities that connects vacant properties, citizens and experts, and streamlines their efforts to reactivate buildings. Locay facilitates the pinning of vacant space to streamline the development of an organisational, constructional and financial plan. This new platform is ready to be used for buildings and municipalities!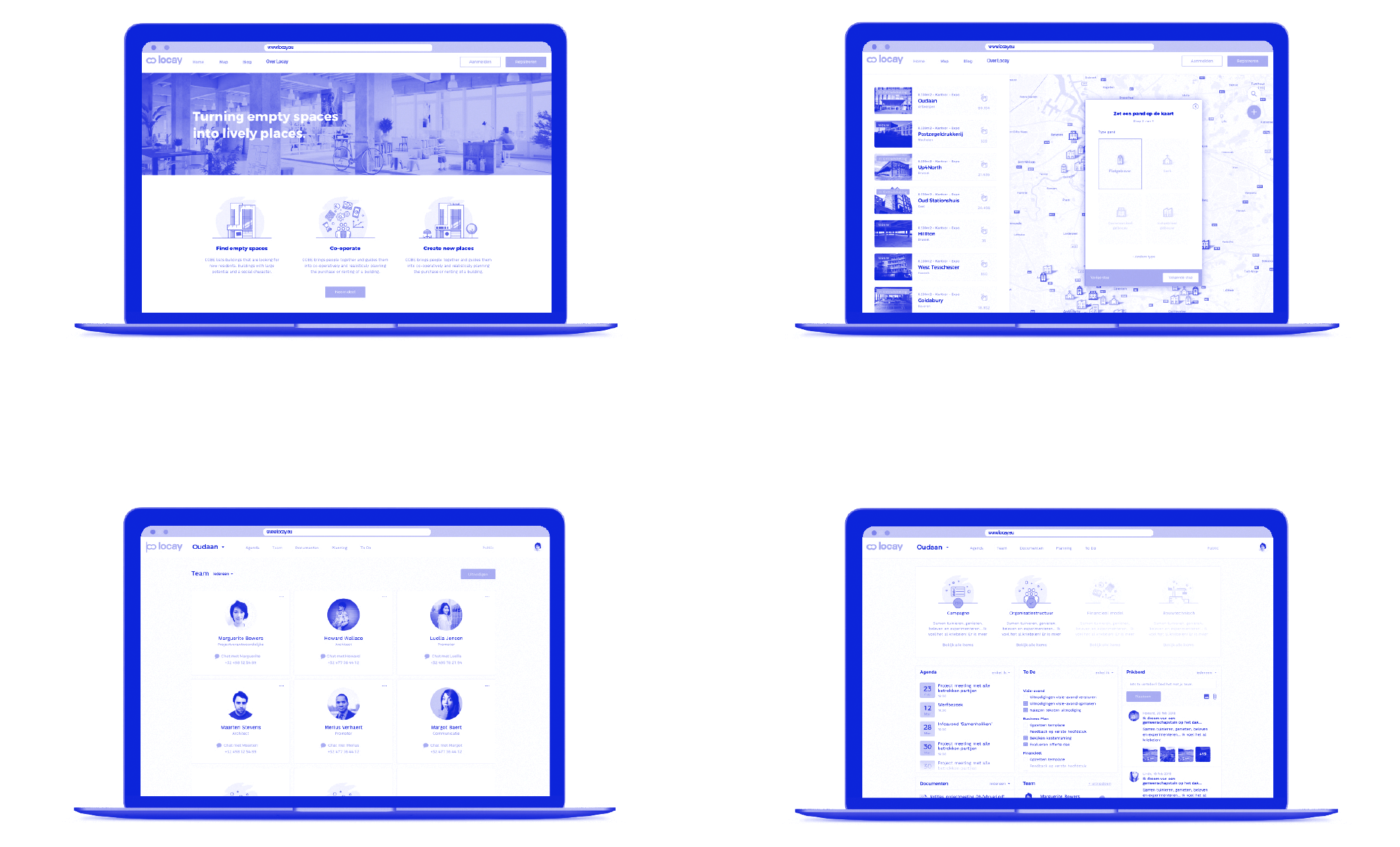 Locay builds on lessons learned from trying to buy Den Oudaan cooperatively with interdisciplinary and international partners such as, the Flemish Government Architect, Department of Environment, the European re:Kreators network and the partners within the IABR.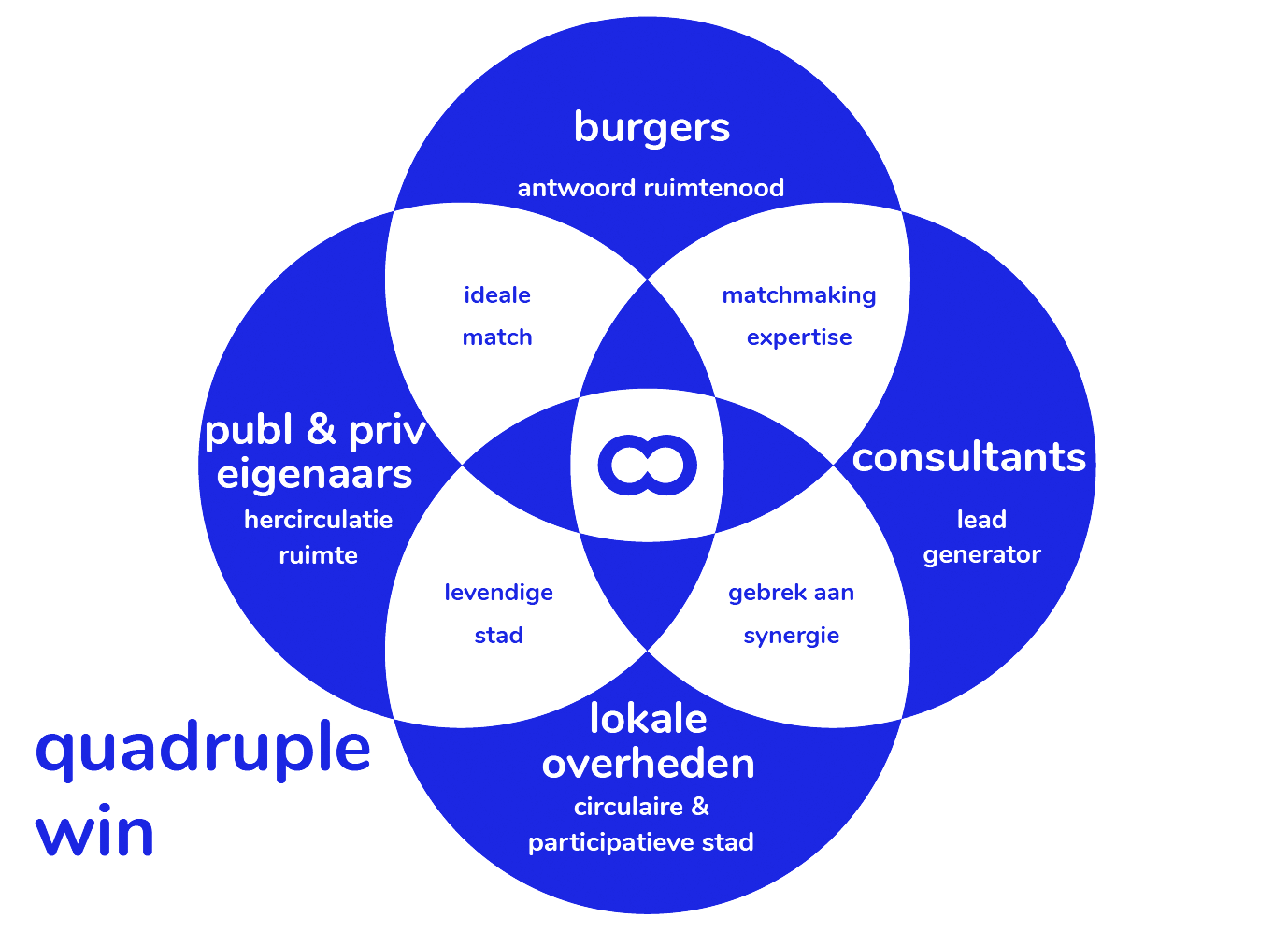 Together with PDG Real Estate, 51N4E and Bagaar, a technical, financial and organisational model was set up and a dummy platform developed with support from the Open Call of Flanders Circular. Together with Dift, Quares and Spaced, this platform was refined into Locay.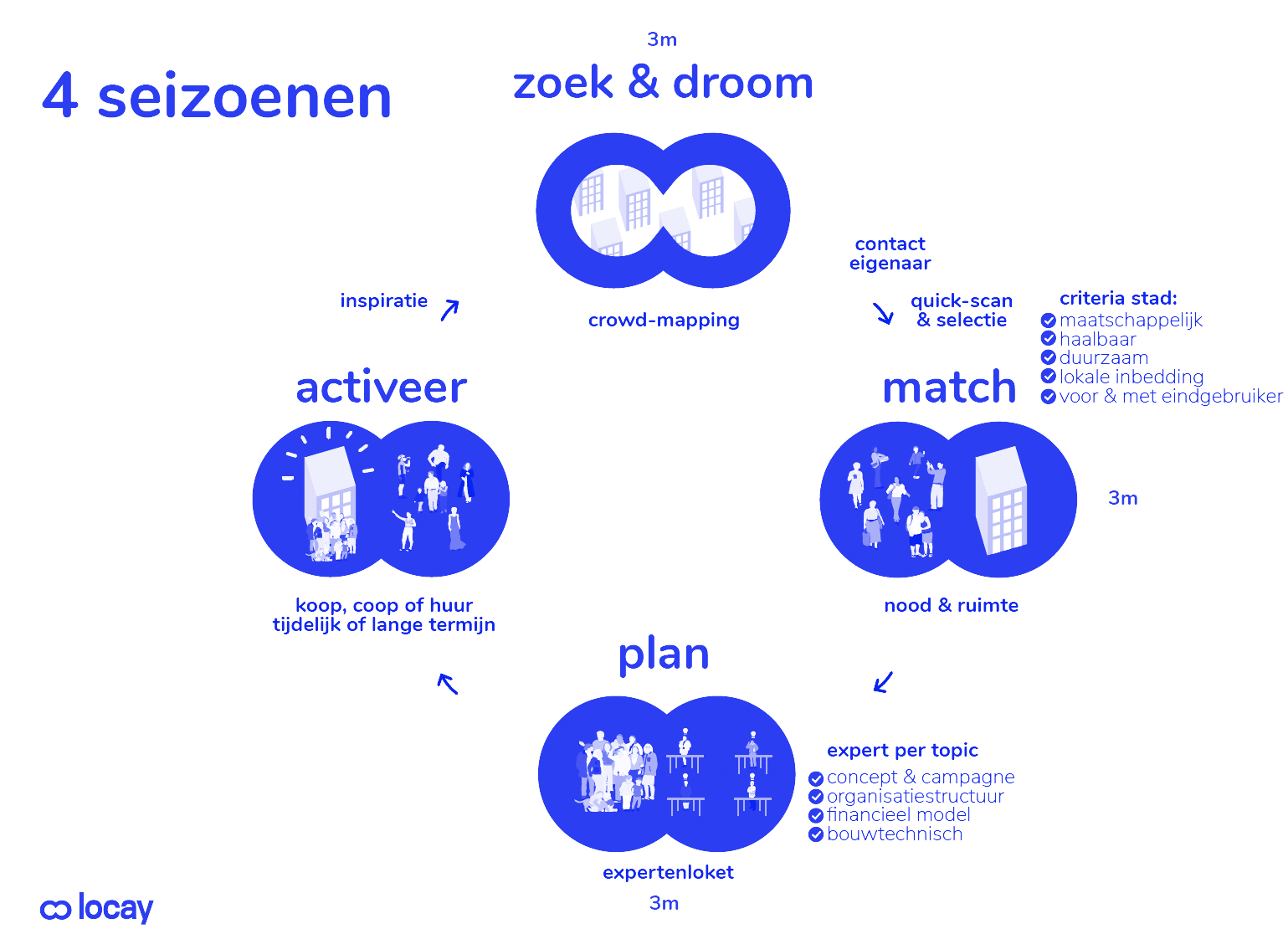 With
Peter De Groot Real Estate, 51N4E, Bagaar, Dift, Quare, Spaced