City of Ghent has the fastest rising housing prices in Flanders.
not only affordability but also declining quality is an increasing challenge.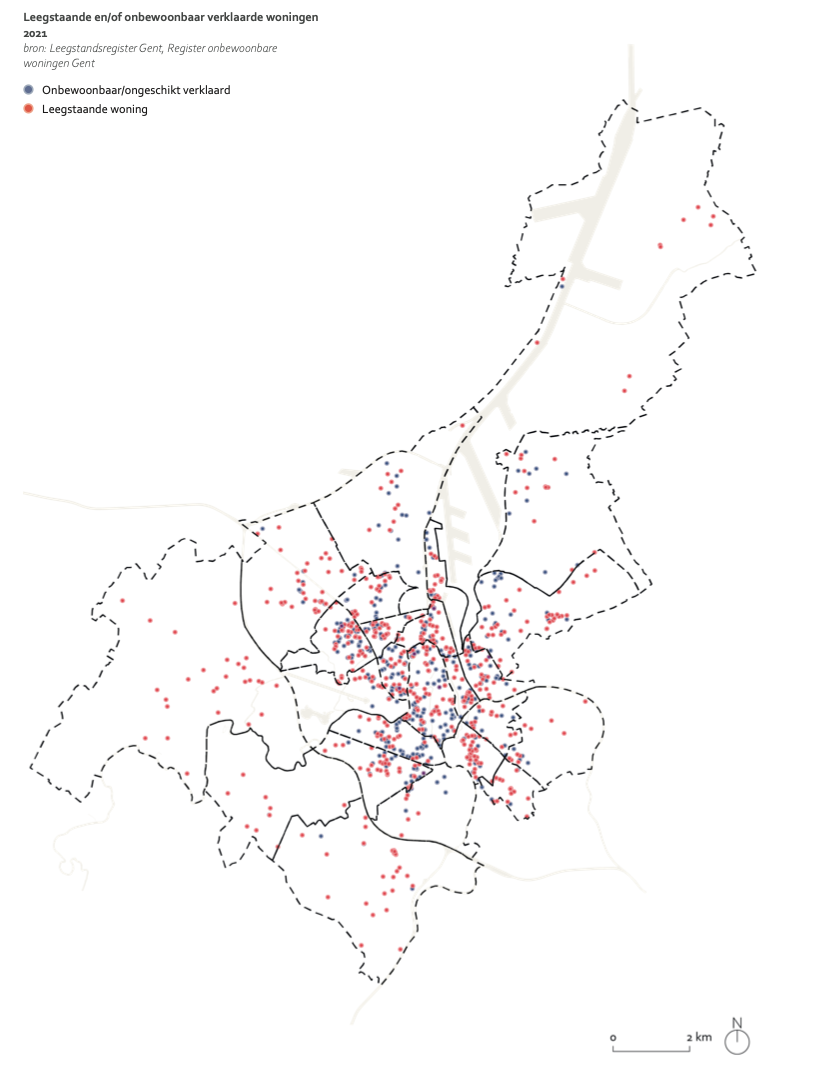 with this study, we provide a solid foundation for a new housing policy to address this challenge.
In addition to a quantitative study by Atelier Romain, we conducted several workshops and interviews to gain insights about and beyond the numbers.
This research forms the basis for securing and protecting the right to live in Ghent in the coming decade.