In 2016, the City of Antwerp put the 'Den Oudaan' police tower up for sale. Endeavour and some befriended architects who felt that you shouldn't just sell heritage to the highest bidder responded with a Facebook group.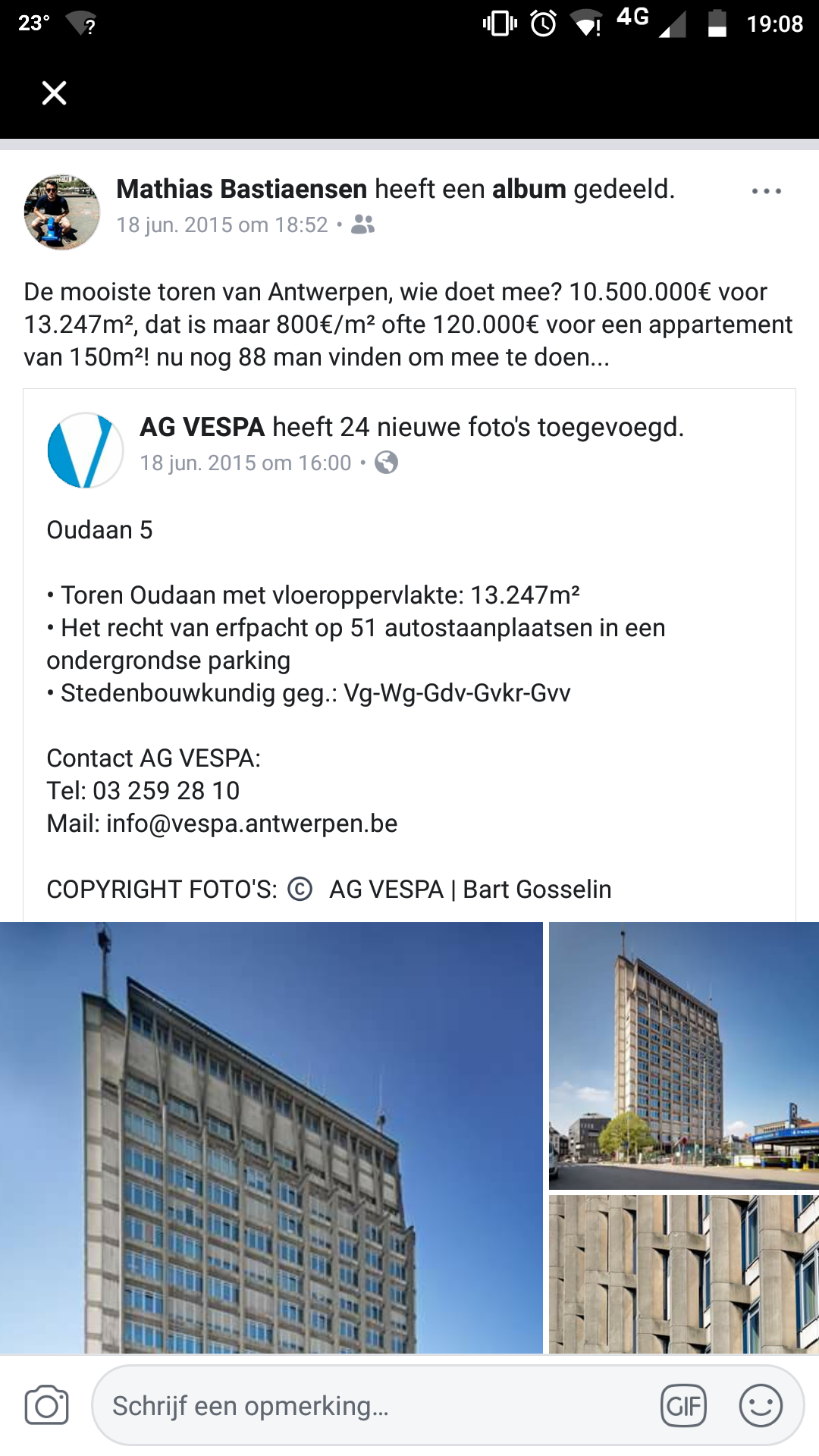 Let's buy Den Oudaan together' soon became a city-wide movement that wanted to buy the tower building and make it public again, as architect Renaat Braem had once intended with his 'tower for the people'.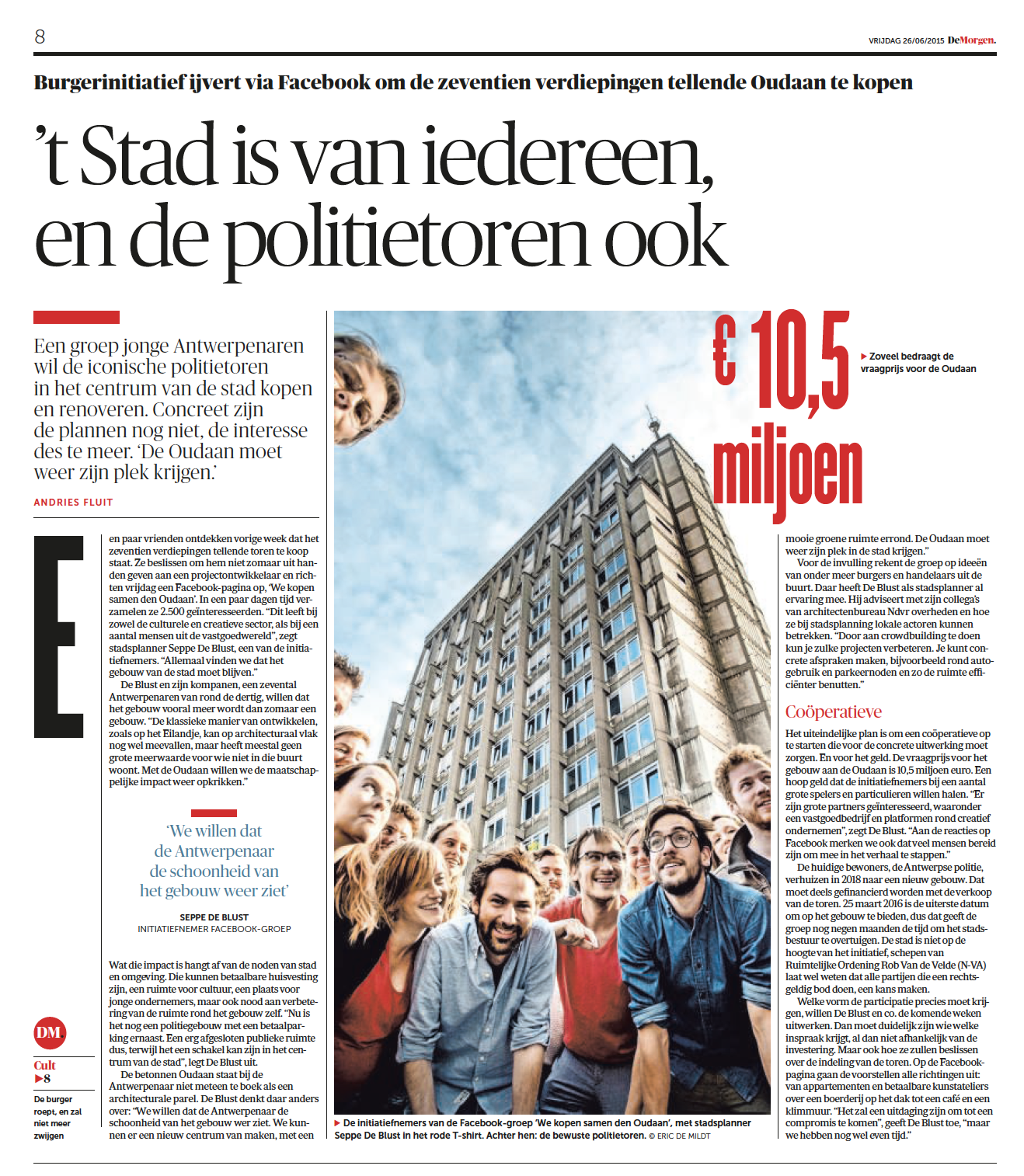 Through social media, workshops, expos and debates, citizens and professionals thought about how to acquire, renovate and fill in the tower. Unfortunately, Den Oudaan was sold to someone who could offer 2.5 times the asking price, and not to us.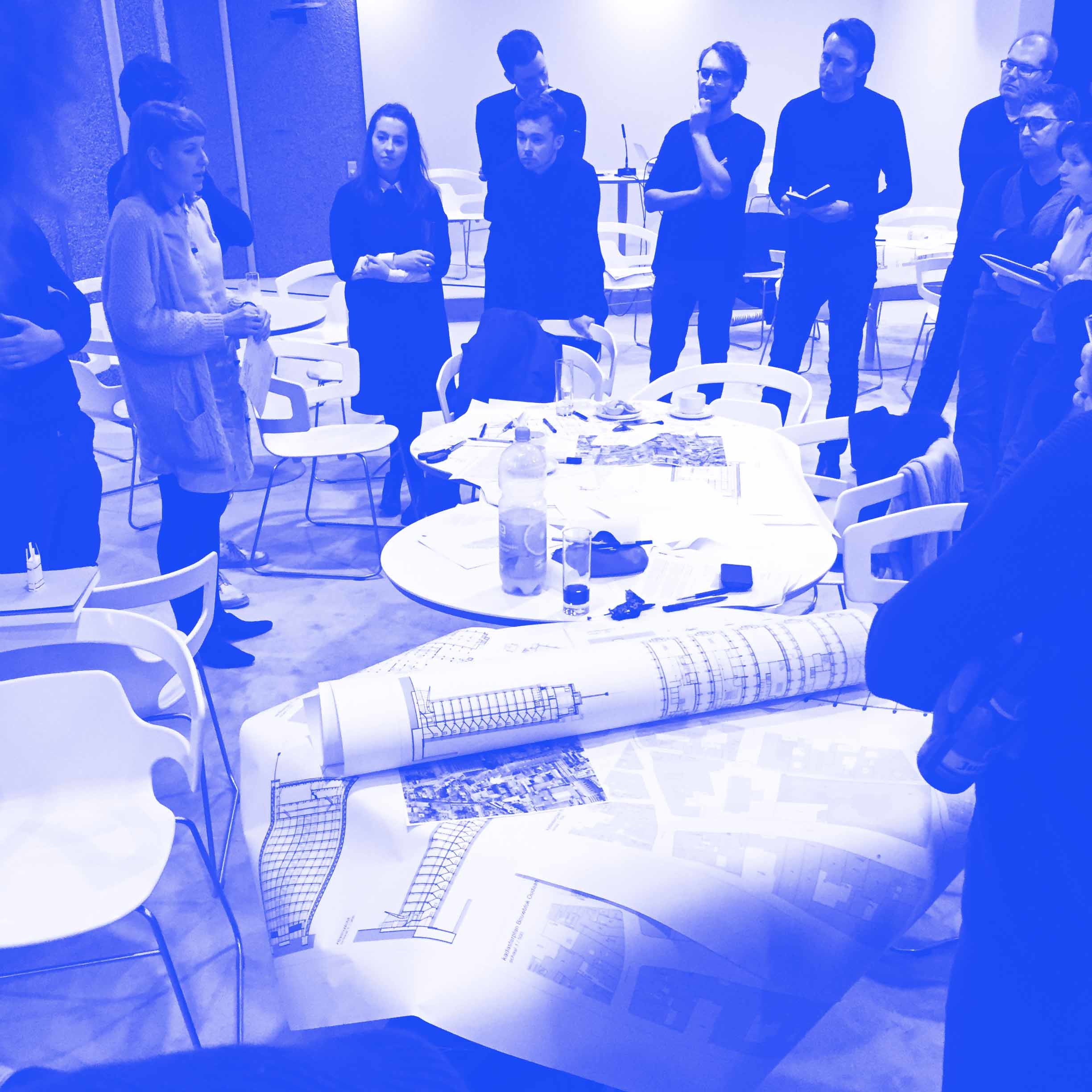 The Flemish Government Architect honoured the initiative with the BWMSTR label and we exhibited in deSingel, published a newspaper and made a short documentary about the whole process.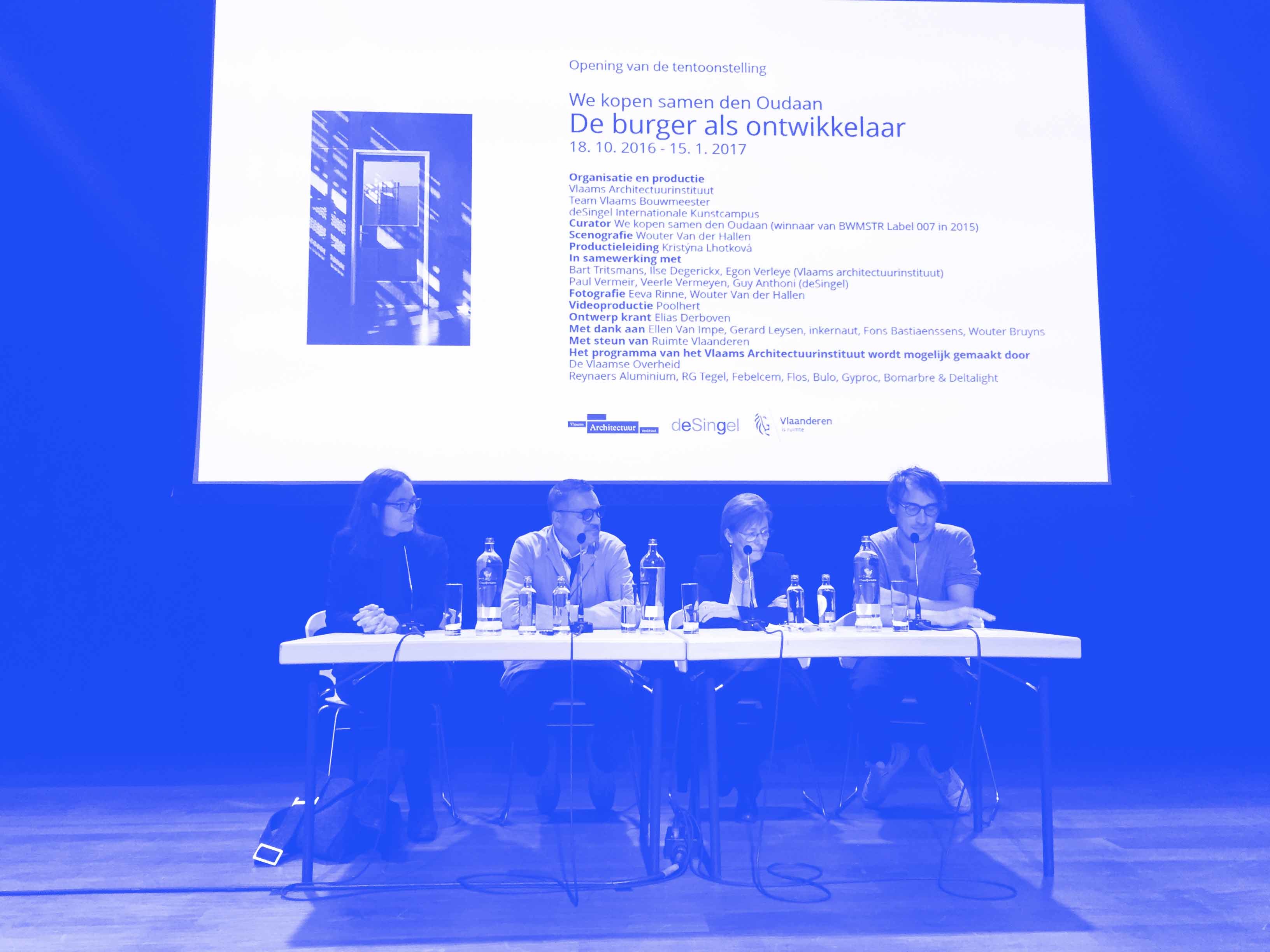 We have learned two things through this process: that a place is needed in Antwerp for this kind of public debate about our city and that there is a need for a platform that links citizens to vacant real estate.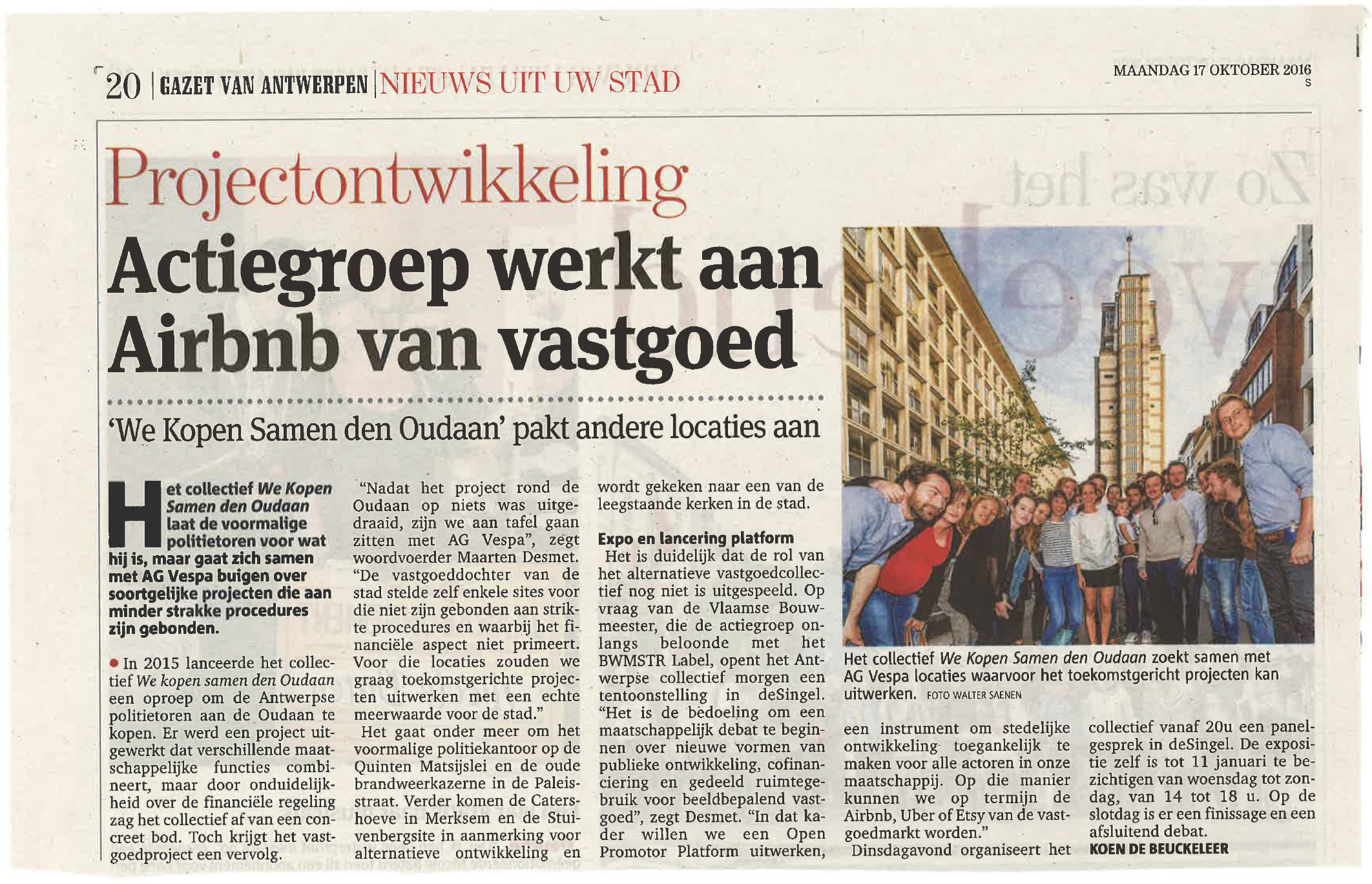 With
Eagles of Architecture, PdG, Nicolas Petillon Architecten, Re-st Architecten, Wouter Van der Hallen
Team
Maarten, Seppe, Tim, Ellen, Hanne, Sabine, Danuta, Tara, ...