Together with Atelier Romain, we support various villages in drawing up a master plan to strengthen their identity.
In Moorsele, during Covid, we made an online experience-map of the village together with the residents.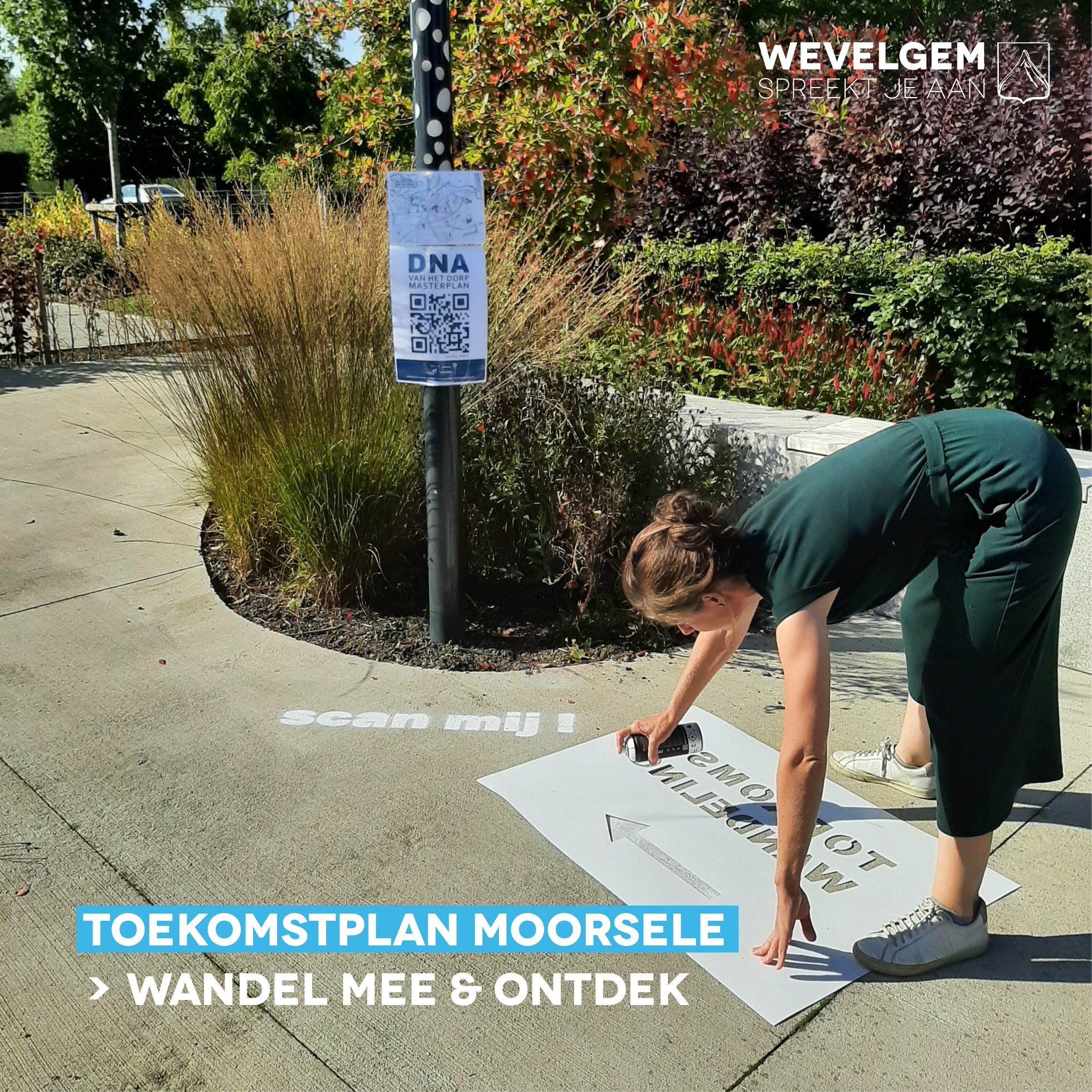 We organised a walk into the future. By scanning a QR code on the spot, they could discover the designers' ideas and leave their own.
Download the DNA-masterplan for Moorsele here.
Where
Moorsele, Wevelgem, West-Vlaanderen
For
Provincie West-Vlaanderen en gemeente Wevelgem
With
Atelier Romain en Traject