Article 25 of the Universal Declaration of Human Rights, Articles 30 and 31 of the European Social Charter, Article 23 of the Belgian Constitution and Article 3 of the Flemish Housing Code state that everyone has the right to decent and humane housing.

The realisation of this right is not self-evident in Flanders either; one in five households spends more than a third of its income on housing. We need systemic housing innovation.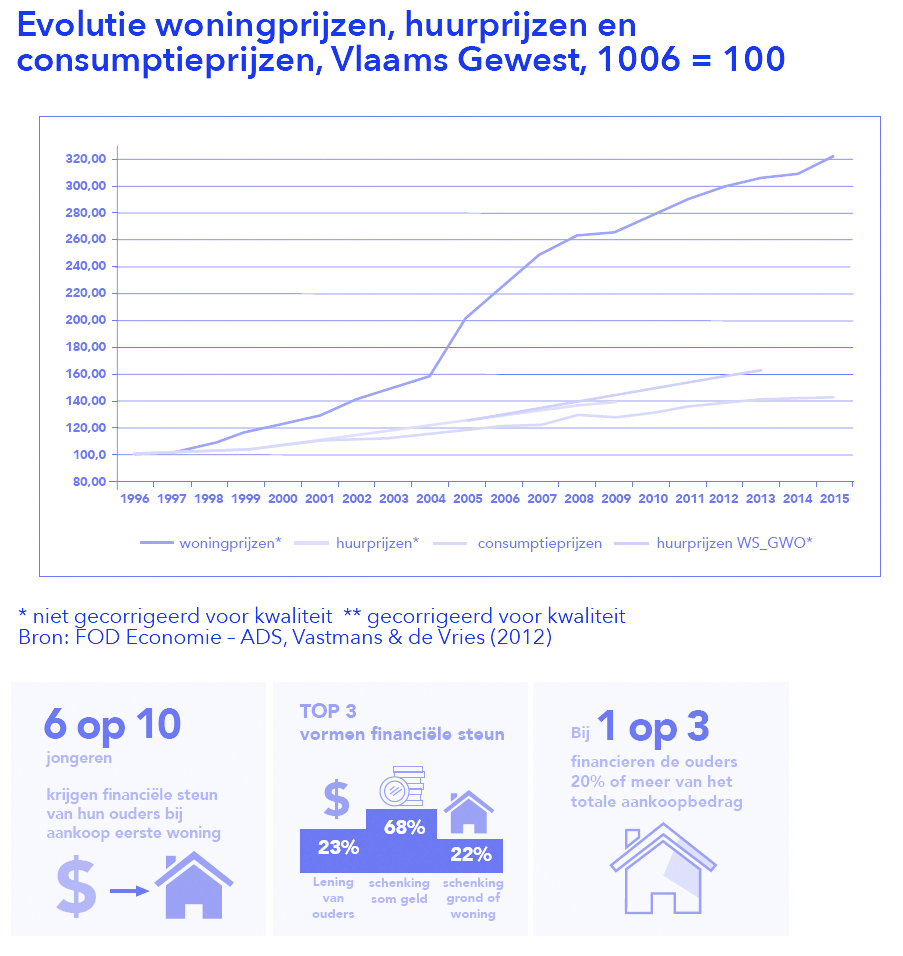 Commissioned by Cera and in cooperation with Miss Miyagi, we investigated the potential of the housing cooperative - a model that can combine the advantages of buying and renting in a speculation-free and circular housing model.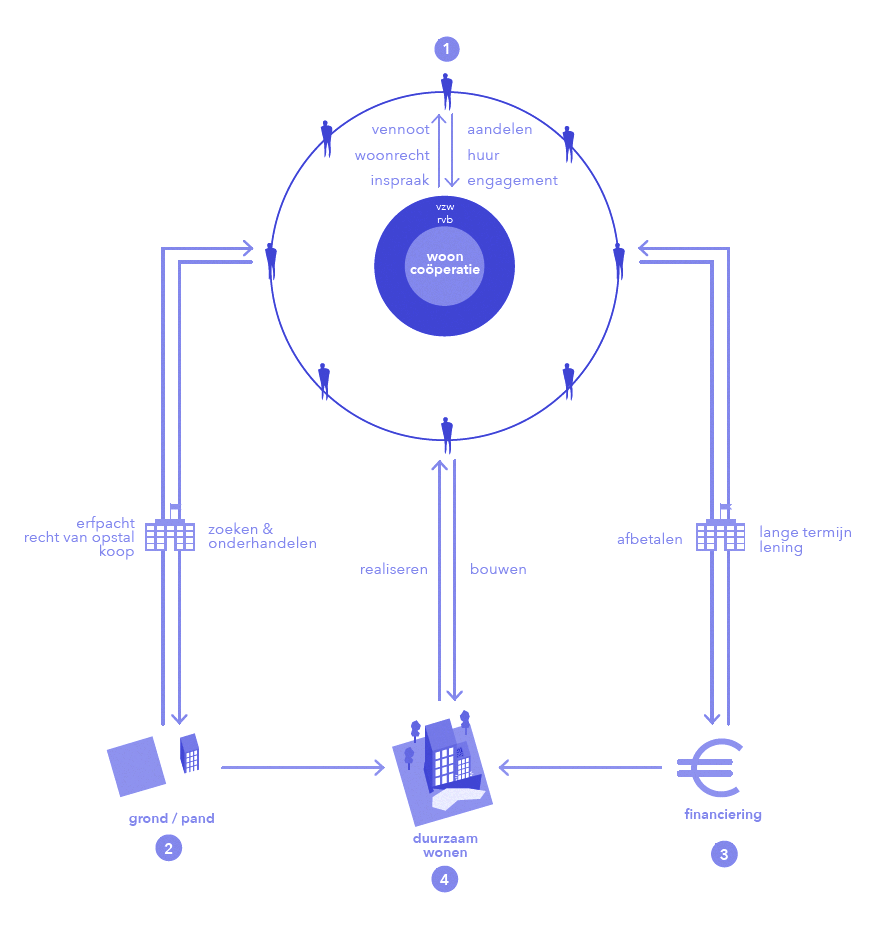 Whereas the housing cooperative was central to post-WWI reconstruction, the model was snowed under by an ownership-oriented housing policy.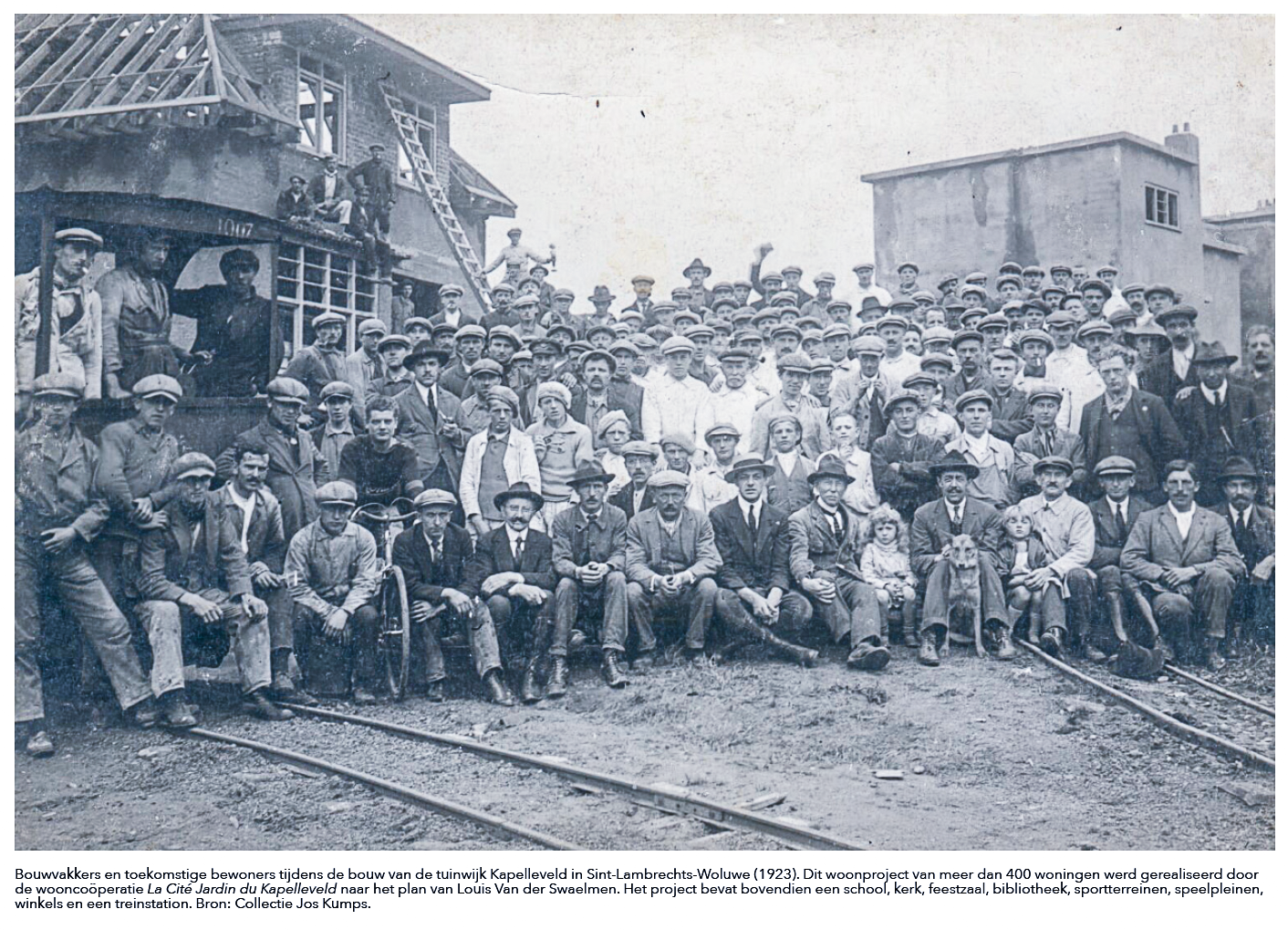 In the extensive publication 'Cooperative Housing in Flanders', we translated lessons from Zurich to The Bronx into critical (real estate) success factors and paths for citizens, governments, banks, etc. in Flanders. The research project formed the basis for the Flemish call for pilot projects.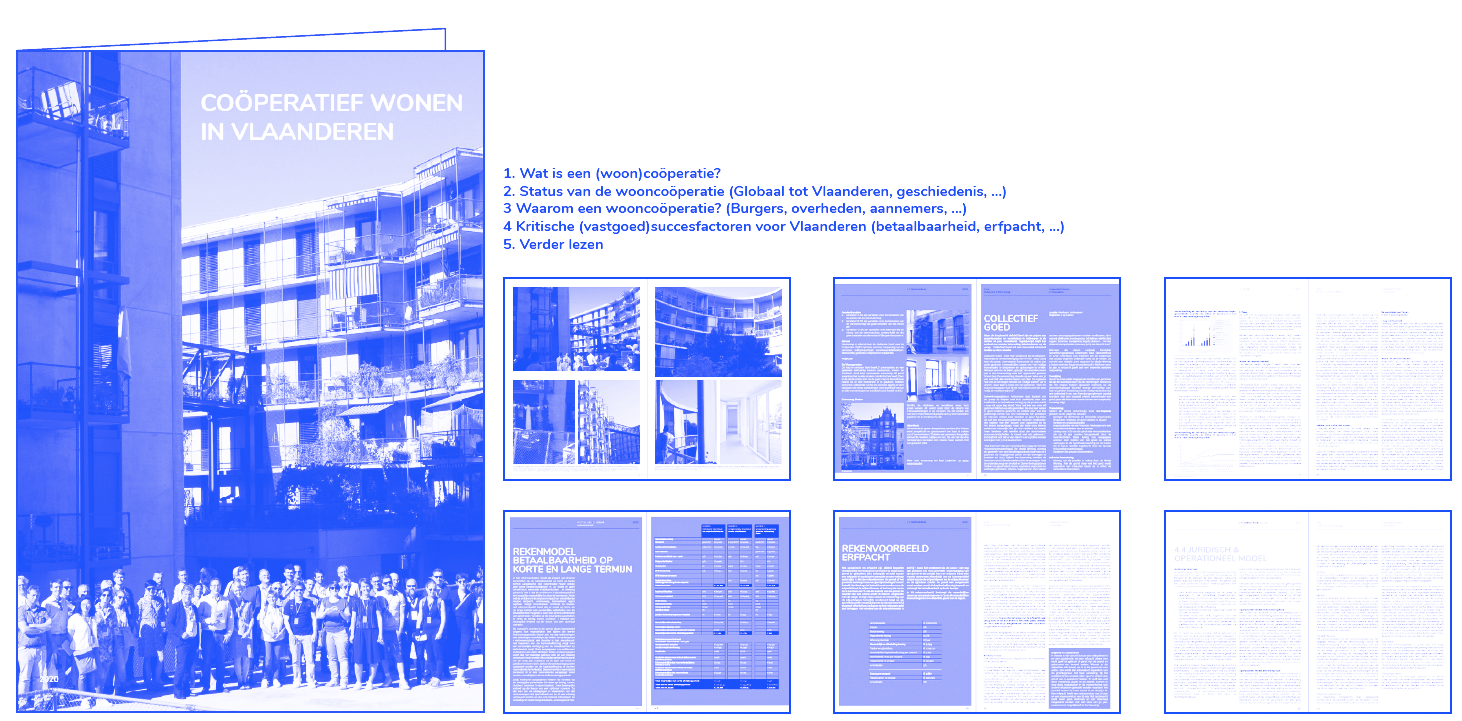 With
Miss Miyagi, Departement Omgeving, Agentschap Wonen Vlaanderen, Team Vlaams Bouwmeester, VRP, VVSG, Architectuurwijzer, Wooncoop, De Ideale Woning, IGEMO, Vereniging van VlaamseHuisvestingsmaatschappijen