Since the opening of the new public administration building at the station, the old Leuven city hall has only had a ceremonial function for weddings and a limited tourist function, apart from for the city council.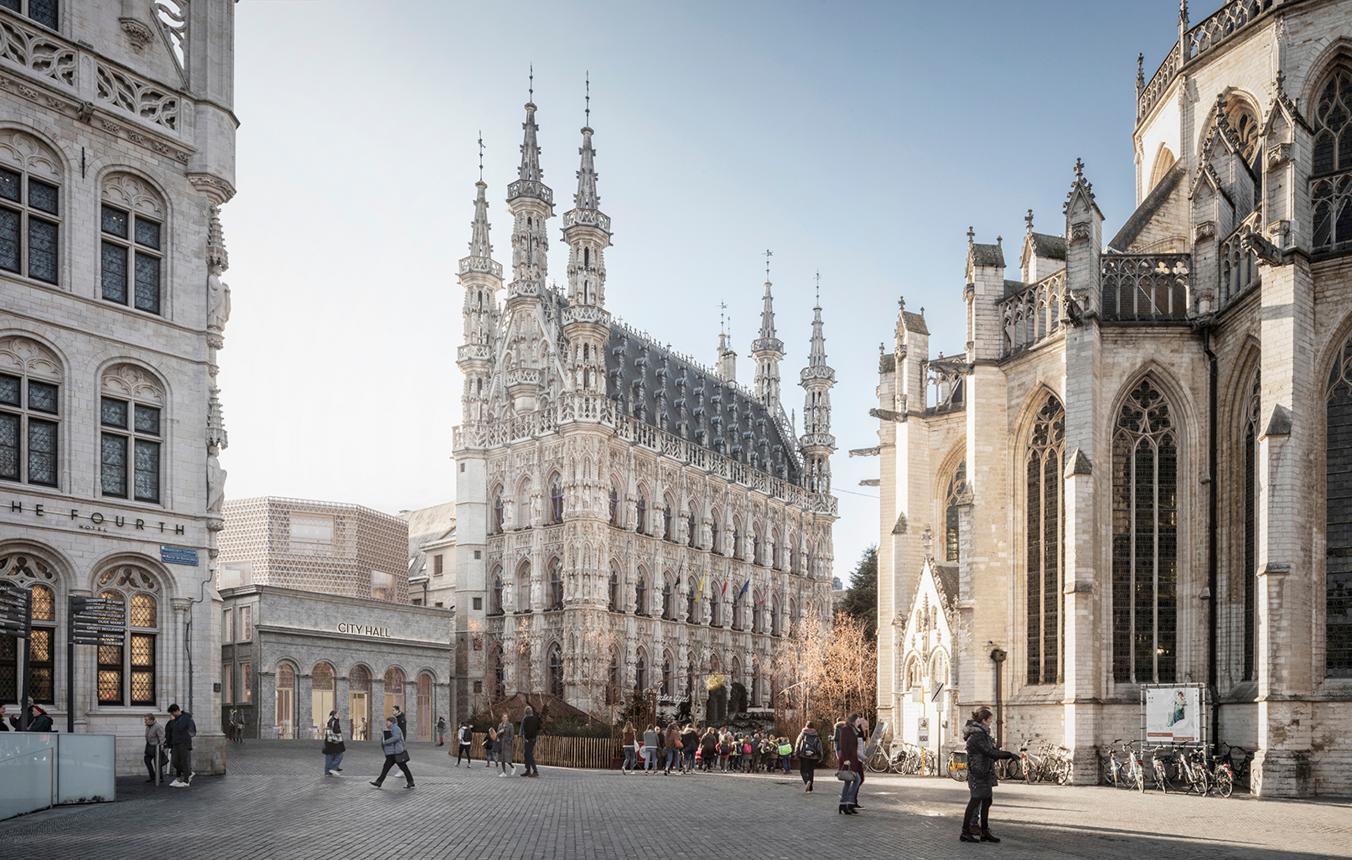 The building is too valuable to leave large parts unused and deserves to be more accessible to the public. The Leuven city council wants to restore the town hall to a place where both the people of Leuven and the many national and international visitors can rediscover the city with its history and heritage and participate in its dreams and ideas for the future.
De Stad therefore launched an Open Call.
As part of the appointed team, Endeavour designs and supervises the 'transition trajectory' from the City Hall to the 'Hall for the city' with strategic actions during the design and construction phase. In this way, we create a new connection between the people of Leuven and the iconic building.
With
88888, aNNo architecten, Atelier Arne Deruyter (DALTA bv), FELT architectuur & design